A New Tradition for a New Year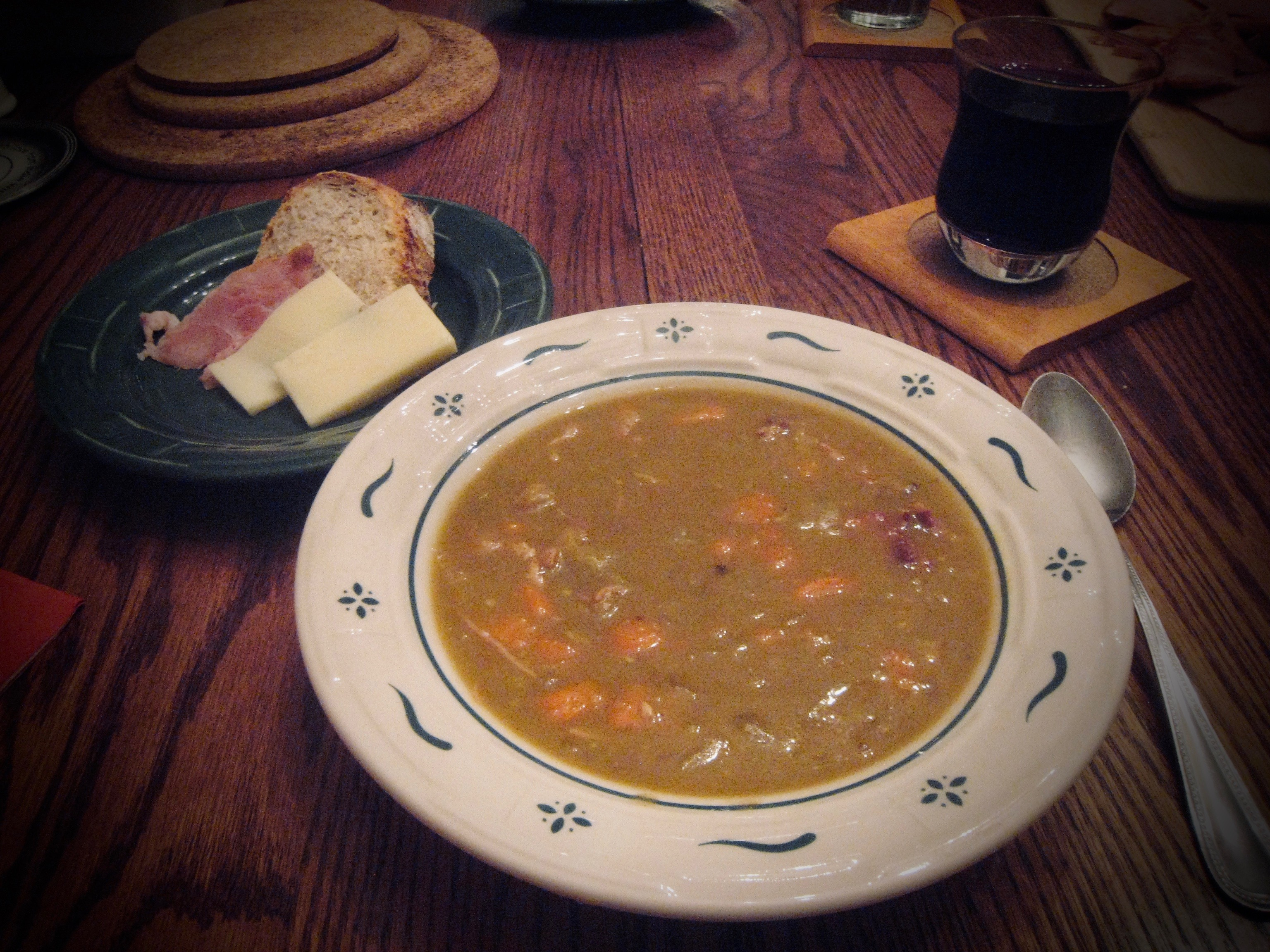 For decades now, I've cooked a mess of beans on New Year's Day. It's an old tradition, meant to signify good luck and prosperity in the year to come. We generally have a ham bone left from Christmas Dinner to help season the pot, and nothing could be much easier to prepare.
This year, Claudia asked if we could have split pea soup instead. I bristled a little at the suggestion at first, because I'm sort of obsessive about "traditions." But she asks for so little, that I figured it was the least I could do to accommodate.
There really isn't a "recipe" for this dish. I just sautéed some onions, diced up a couple of carrots and threw them into a crock pot with the dried peas, the ham bone, a quart of veggie stock, a quart of water, paprika, salt and pepper. About five hours later, it was ready.
I also baked a peasant boule to serve with the soup, and we had some of the leftover ham slices and some Swiss cheese on the side as well. It was the perfect, hearty but simple meal to begin a new year, and we agreed that it should become our own family tradition in place of the beans and cornbread from here on.
Here's to health, happiness and all good things in 2019!