Sunday Dinner- 31 March 2019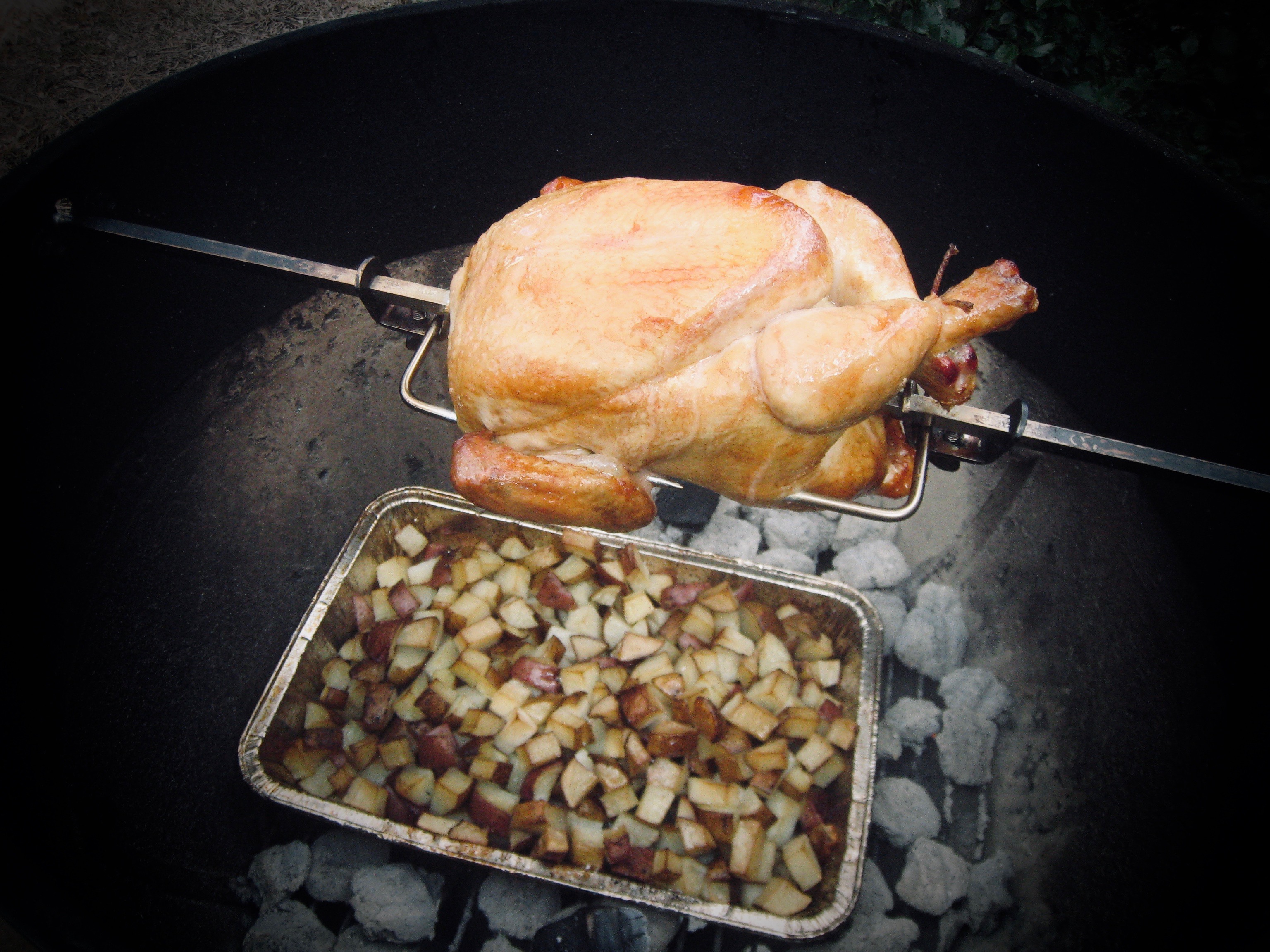 This week we inaugurated the Weber Kettle Rotisserie for 2019, with a whole chicken and drip pan potatoes. It was a small fryer this time, a little less than four pounds. I used the Custom Culinary spice for dry brining, and chunks of cherry wood on the coals. I also cut up about four pounds of potatoes and par cooked them in the microwave for 15 minutes before putting them in the pan.
Because of the cold temperature, after an hour the interior of the breast was still only about 147 °F, so I moved everything to the Genesis gas grill, with the chicken on top of the potatoes, to finish.
We served this with one of Claudia's lovely green salads and raided the freezer for some delicious local sweet corn that our brother-in-law, Jeff, had given us. Wine was Butter Chardonnay, and Aunt Pat brought a lemon meringue pie from Blue's Cafe for dessert.