Sunday Dinner – 20 January 2019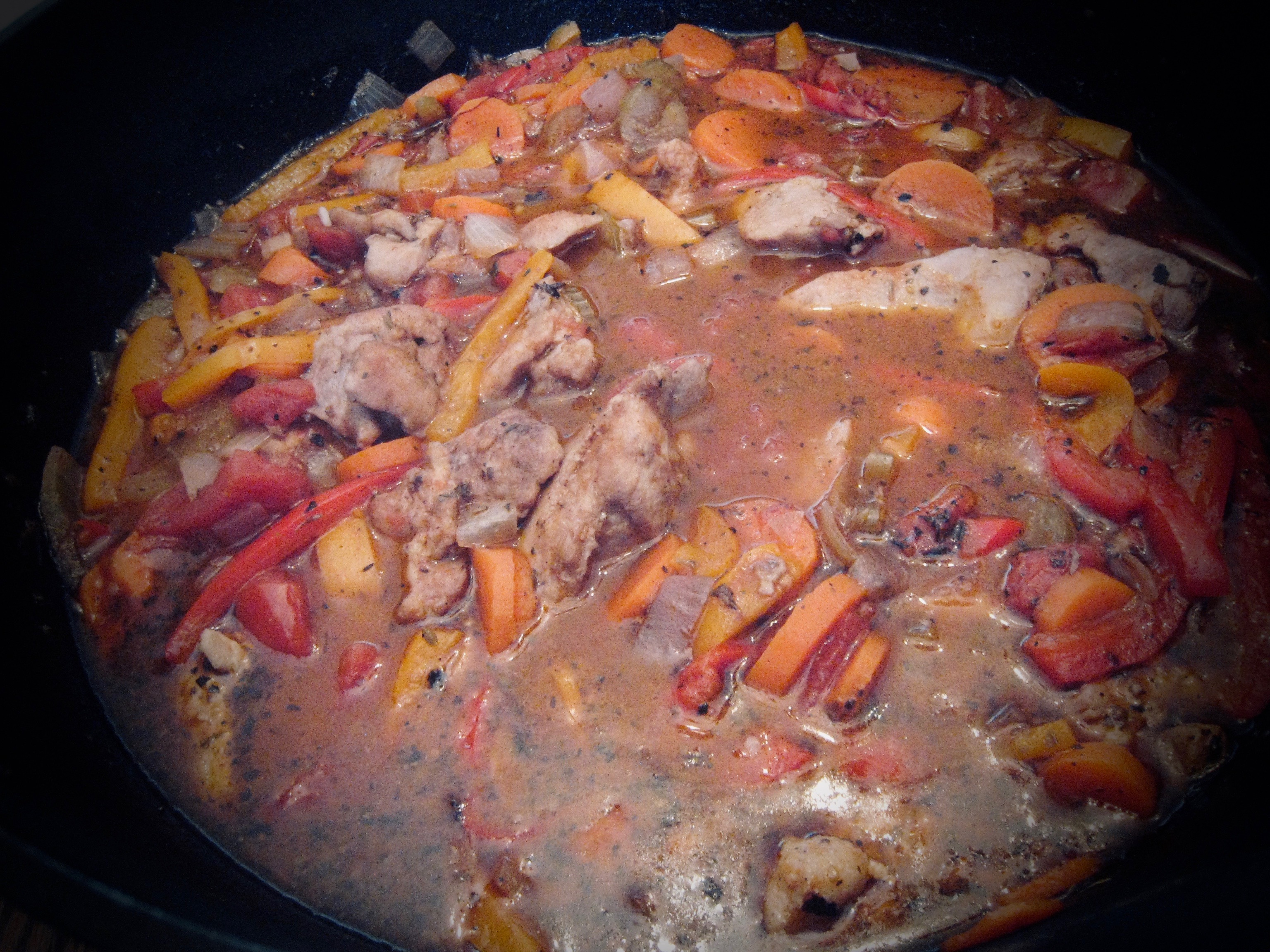 This week it was a hearty meal for a wintery day, Italian Hunter's Chicken Stew.
I got this recipe online somewhere many years ago. It's typical of rustic chicken dishes popular throughout Europe, such as Poulet à la Chasseur, or Coq au Vin in France.
I coated some chicken thigh pieces with seasoned flour (paprika, salt and pepper) and fried them for a few minutes in the Lodge cast iron dutch oven with a little olive oil. I removed the chicken, and sautéed some onion and then garlic for a bit, then added a cup of Chianti to deglaze. Then the vegetables (thin celery and carrot slices, and julienned bell peppers) and two cans of diced tomatoes went in, along with the chicken, more salt and pepper, and a couple teaspoons each of basil, thyme and oregano. Once everything got up to a boil, I reduced it to a simmer and then covered until tender, maybe thirty or forty minutes.
Claudia cooked brown Basmati rice and made a beautiful green salad to go along. She also baked a Vanilla Magic Custard Cake for dessert.