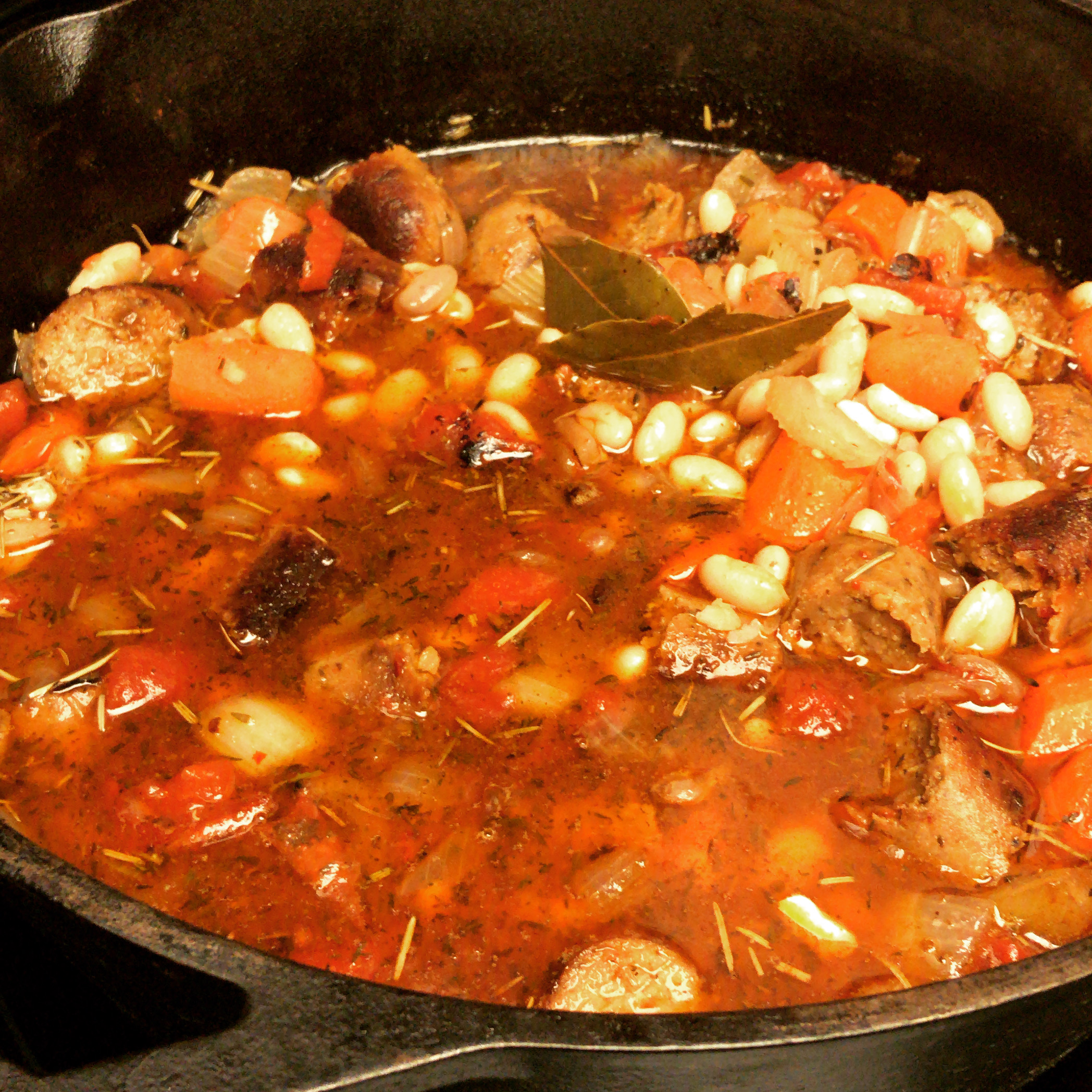 I used Field Roast Italian Sausage in this one, and Great Northern beans. I also started with Olive Oil and added some Wright's smoke seasoning instead of using lardons or bacon. Otherwise, I pretty much followed the same process as I did when making faux Cassoulet before.
The photo above is how it looked before going into the oven.
I can't claim that this version was vegan, since I did top it with chicken thighs for the carnivores, and some of the fat from that would have made its way into the beans. Plus, I added the Knox gelatin, which is not plant based.
Tasty, and I'm honestly not sure that it needed the Field Roast. The beans might be hearty enough on their own.