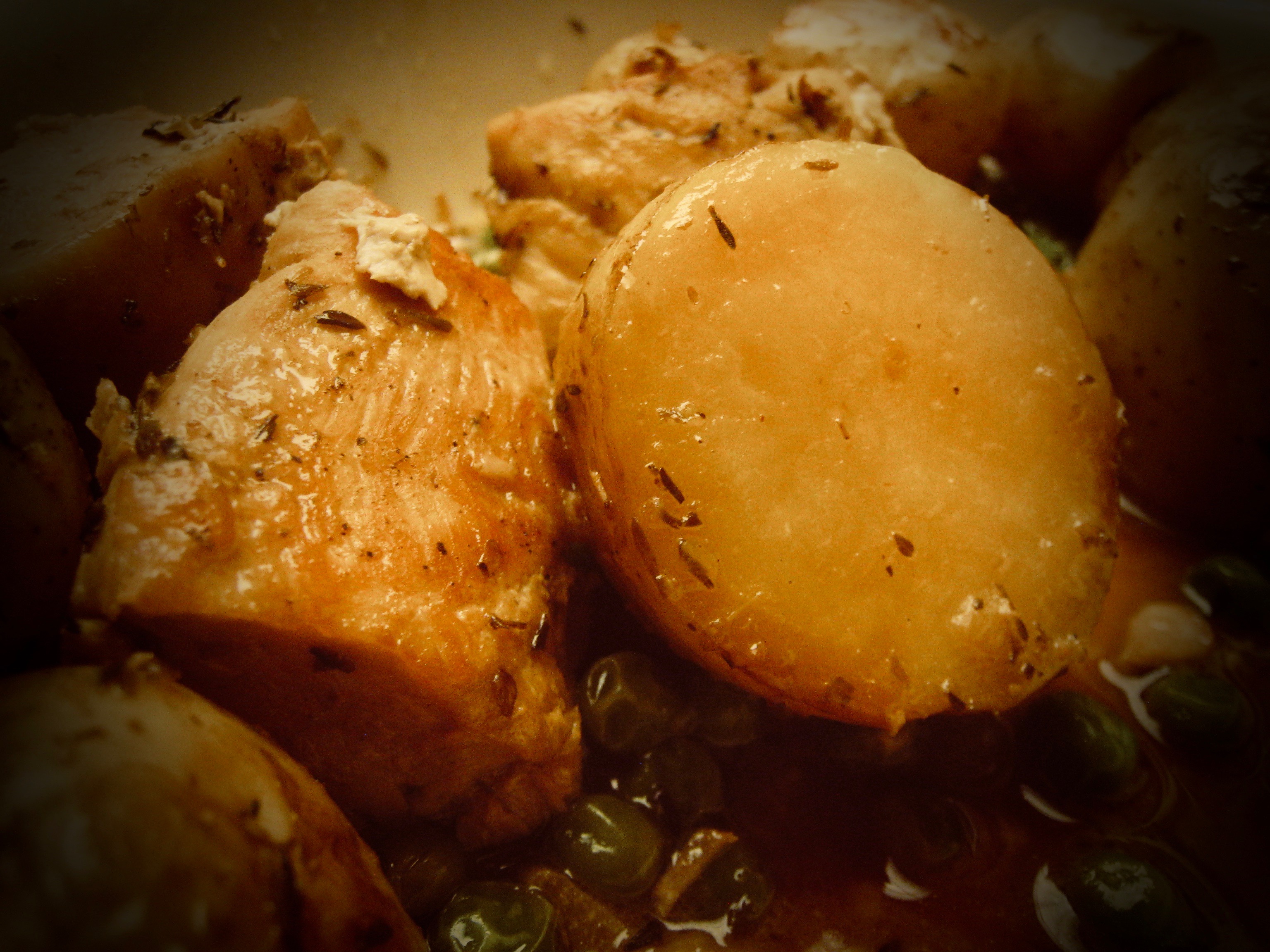 This made a delicious meal, and only took about an hour from start to finish.
Although the traditional steakhouse version uses bone-in thigh quarters or half chickens, I used boneless skinless breasts so I didn't have to worry about crisping the skin. I cut two 3/4 pound breasts into sixths, seasoned with garlic powder, salt and pepper, and browned for five minutes per side in a skillet with some olive oil. I removed the chicken and sautéed the halves of maybe ten small Yukon Gold potatoes cut side down for ten minutes. After removing the potatoes, I added a teaspoon each of oregano and thyme, a little salt, plus two pressed cloves of fresh garlic to the pan, and cooked until they were fragrant (less than a minute). Then I added 3/4 cup of Sauvignon Blanc to deglaze, and a cup or two of chicken broth. Then the chicken and potatoes went back in the pot to simmer for maybe half-an-hour. Finally, I reserved those to a platter, and finished the pan sauce with a little butter and a cup of frozen peas that had been thawed.
The only complaints were that there should have been more peas, and the potatoes were a little unevenly done. Next time I'll double the peas, and maybe cut the potatoes in fourths instead of halves.
Chicken was done and flavors were perfect, though.