Sunday Dinner – 28 October 2018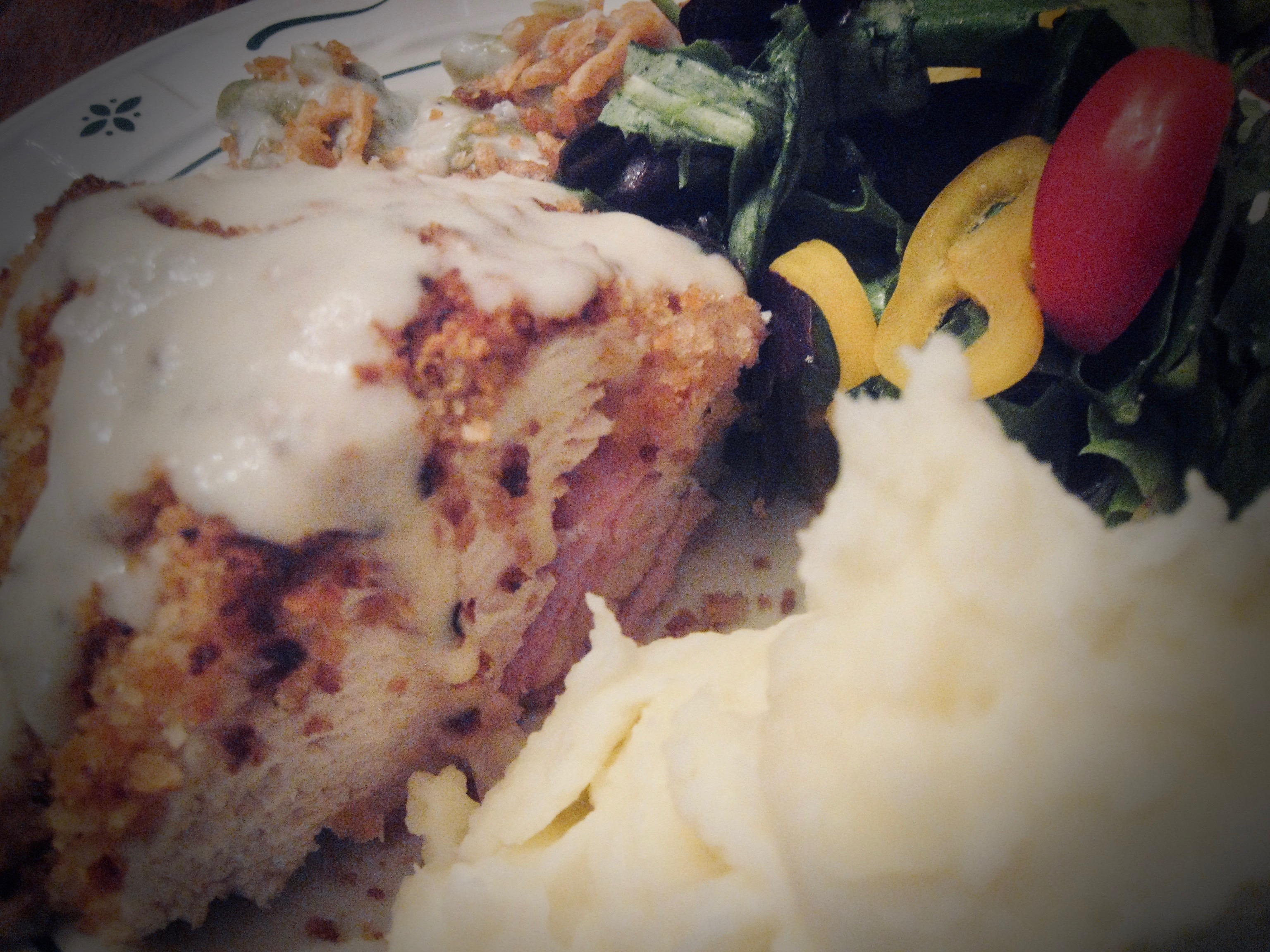 This week we tried our hand at an updated version of Chicken Cordon Bleu.
I used the RecipeTin Eats instructions, and they turned out beautiful. These cuts were a little large, so they took some additional time in the oven. Otherwise, I followed the "super easy method" to the letter. The mustard sauce was especially good.
Claudia made mashed potatoes and salad for sides, and I baked a green bean casserole. Wine was a Coloma Zinfandel.