Sunday Dinner – 11 November 2018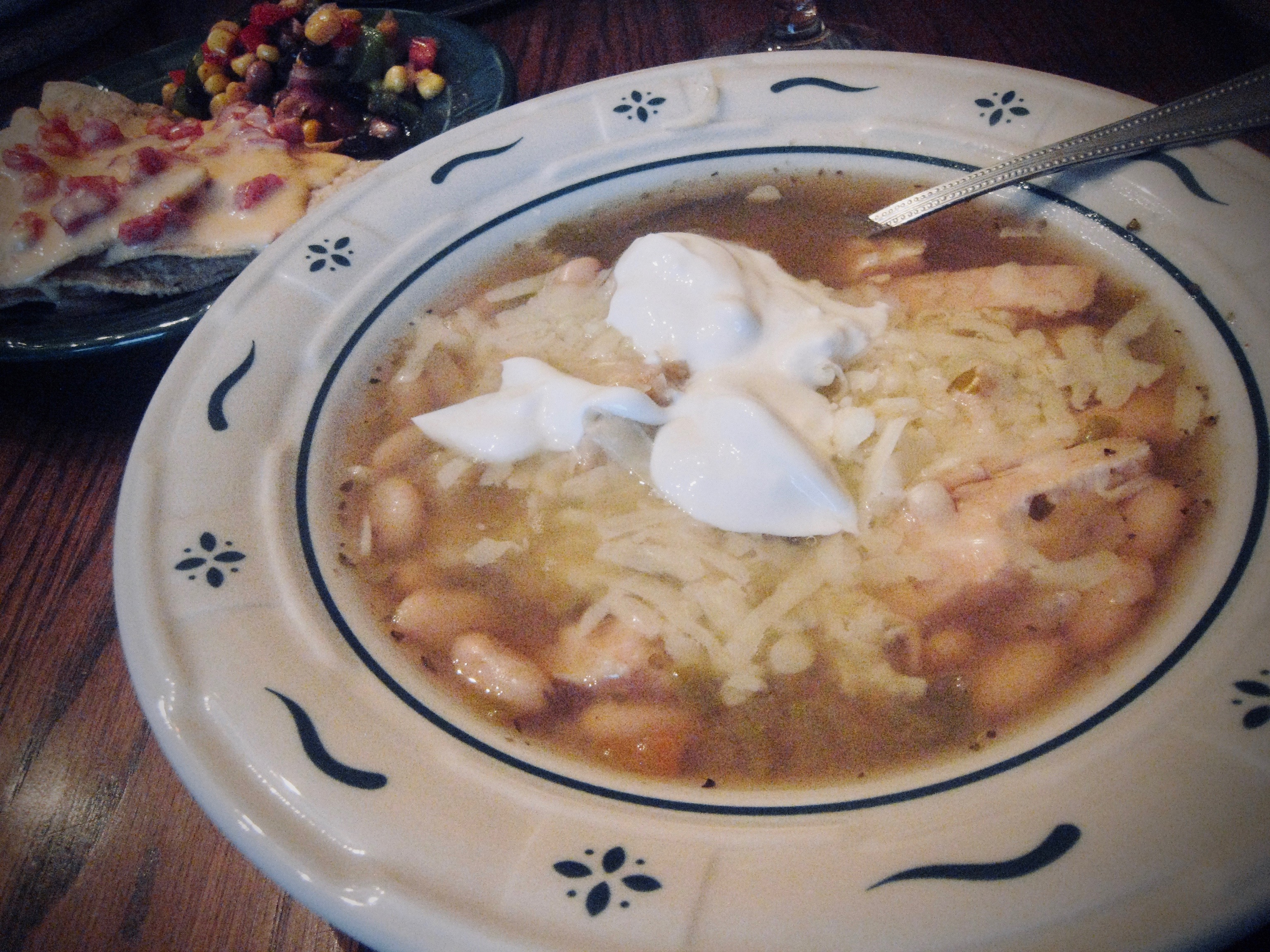 This week we made chicken and white bean chili for Sunday Dinner.
The recipe came from a co-worker of mine nearly thirty years ago. It was based on a popular menu item from Cody's Roadhouse in Mattoon, Illinois. I've adapted it a bit over the years. My version includes 6 cans of Great Northern beans, 4 cups of chicken stock, some grilled chicken strips, two cans of green chilis, four cloves of garlic, a rough chopped onion, 2 teaspoons of cumin, a teaspoon of oregano, salt, cayenne and white pepper to taste. We serve it with grated Jack cheese and a dollop of sour cream.
I also made Ro*Tel® Queso Dip, and Cowboy Caviar. Dessert was a mixed berry pie à la Mode. The wine was an excellent D. H. Elliott Petite Sirah.
I love meals like this as the weather turns colder.