Sunday Dinner – 9 December 2018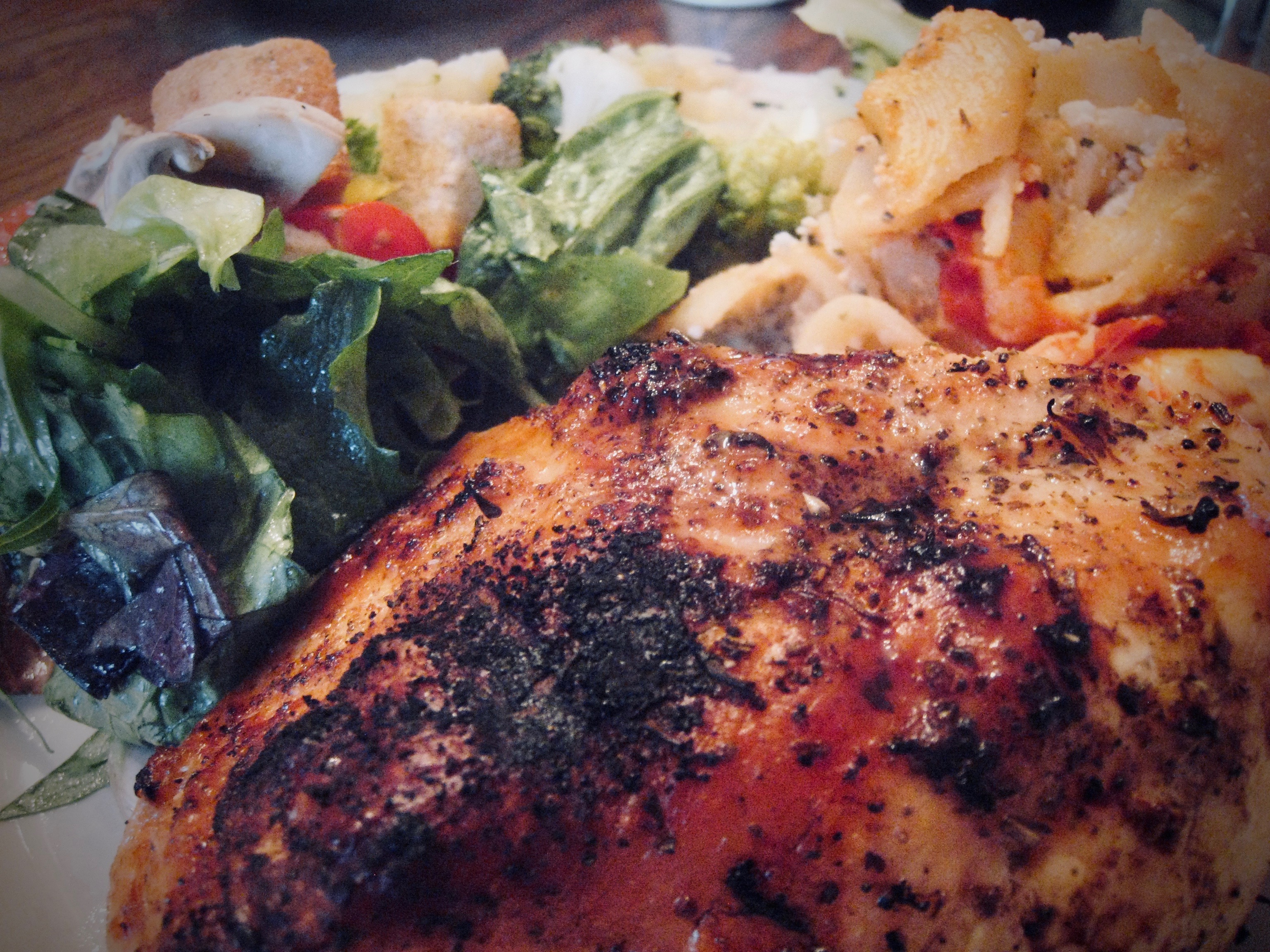 This week we grilled chicken on the Genesis and Claudia made a nice pasta bake with Ricotta. Wine was a Calavaras County cuvée from F. Stephen Millier.
We have some white meat and some dark meat fans in the group, and it's taken me awhile to learn how to cook the leg quarters properly. This time, they turned out perfect. I seasoned them with coarse salt, black pepper, Herbs du Provence, garlic and onion powder, and a little MSG. The grill was set up with the outer burners on medium and the center burner off. The chicken went on the cooler part, in the middle, skin side down at first for about twenty minutes. Then I flipped them and let them cook another twenty minutes indirect. This allows the fat underneath the skin to render. Once the internal temperature was around 170 °F I turned the middle burner on as well, and finished them skin side down over direct heat. This crisped up the skin nicely and brought the temp up to 185 in the thigh. I put the breasts on over direct medium heat (one of the outside burners) as the leg quarters were finishing. The legs came off first to rest, so that we could serve everything as soon as the breasts were done (they cooked about twenty minutes total).
The pasta bake was made with Ricotta, Mozzarella and Parmigiana, with a red sauce on top. Claudia also made a fresh green salad and steamed some broccoli and cauliflower with garlic. Aunt Pat brought cookies and ice cream for dessert.