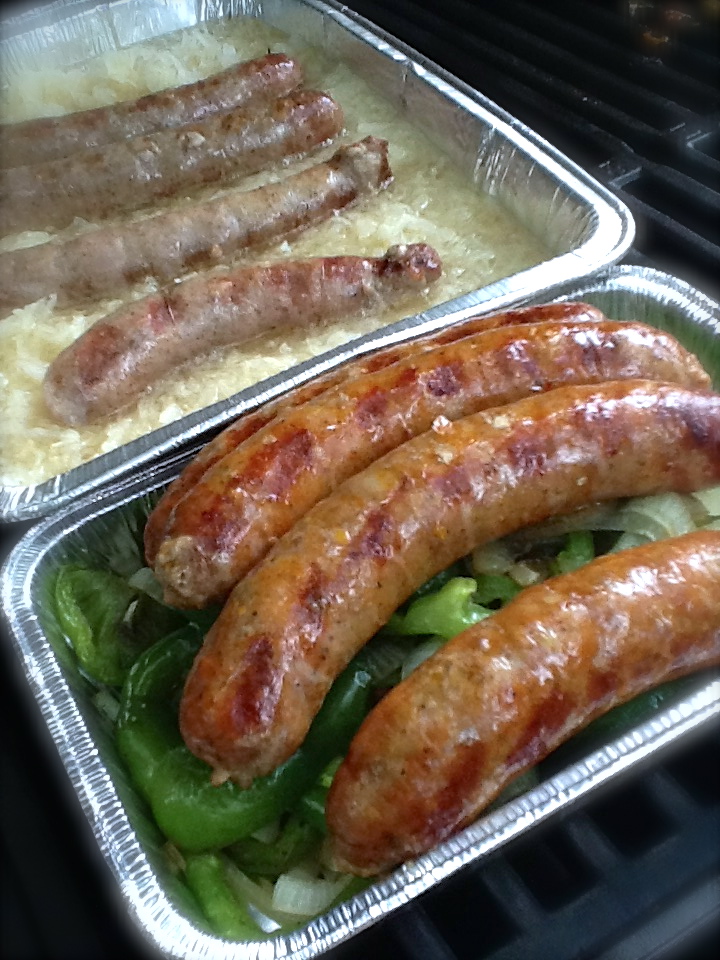 For Sunday Dinner this week it was an old standby, grilled sausages. The cooking method was simple. I grilled the sausages over direct medium heat for about eight minutes, and then put them over indirect with an appropriate bed of vegetables (grilled onions and peppers for the Italians, and sauerkraut for the brats) to finish cooking. I also put some Apple wood chips in the smoker pan.
We served this with a nice artichoke and pasta salad that my wife made, and some wilted spinach and black beans, a recipe that I found over on Another Pint Please.
The sausages were from a local market that is renowned for the quality of their products, Southside Meats in Momence, Illinois. The difference between these and typical supermarket fare makes the thirty-minute drive worthwhile. I didn't sample the bratwurst, but the flavor and texture of the Italian Sausage was incredible.