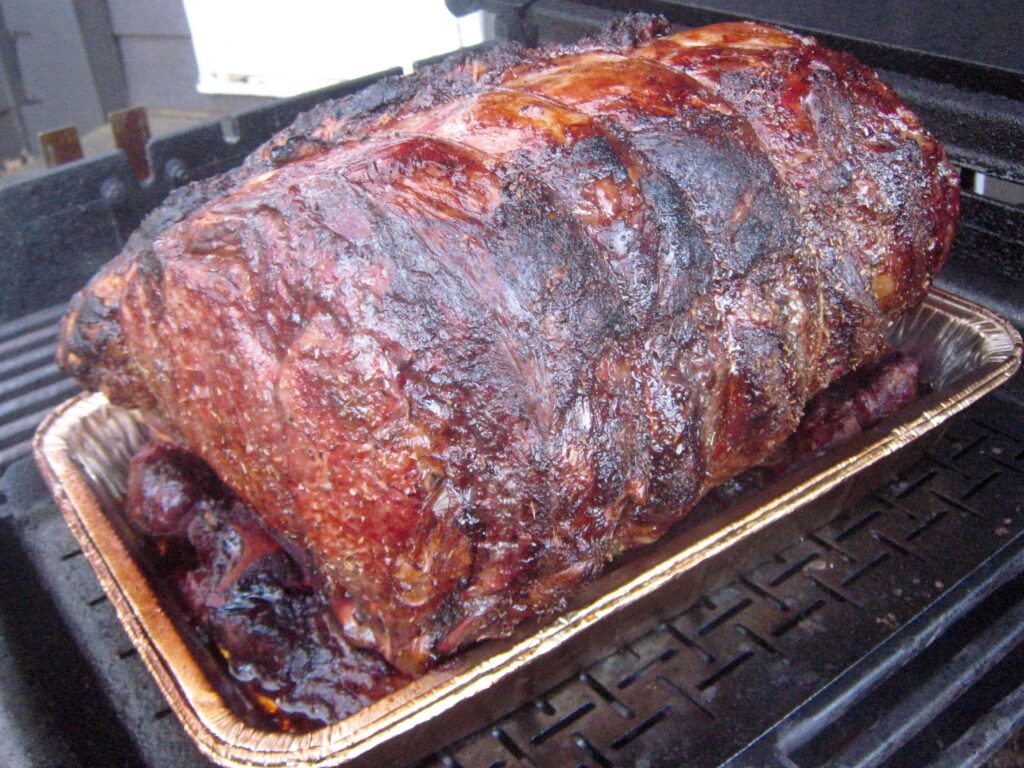 I made another run at Prime Rib for Christmas Dinner this year. I prepared and cooked it very much as I had the first time, except that I used apple and cherry wood for the smoke, and also I seasoned it the prior night to let it dry brine a bit.
Once again, this had a great flavor, and once again, it was tough in the middle (though cooked to the proper temperature). I can't blame the cut, as this was from a great butcher shop in our county.
After researching again, I think I would cook lower and slower next time. Many of the instructions I saw online said 350 F, but I'm finding some now that say to cook the cut like you would brisket or pork shoulder.
Due to the cost, it'll be awhile before I try this again, and I'll want to experiment with a smaller roast next time. This one was over 13 pounds.