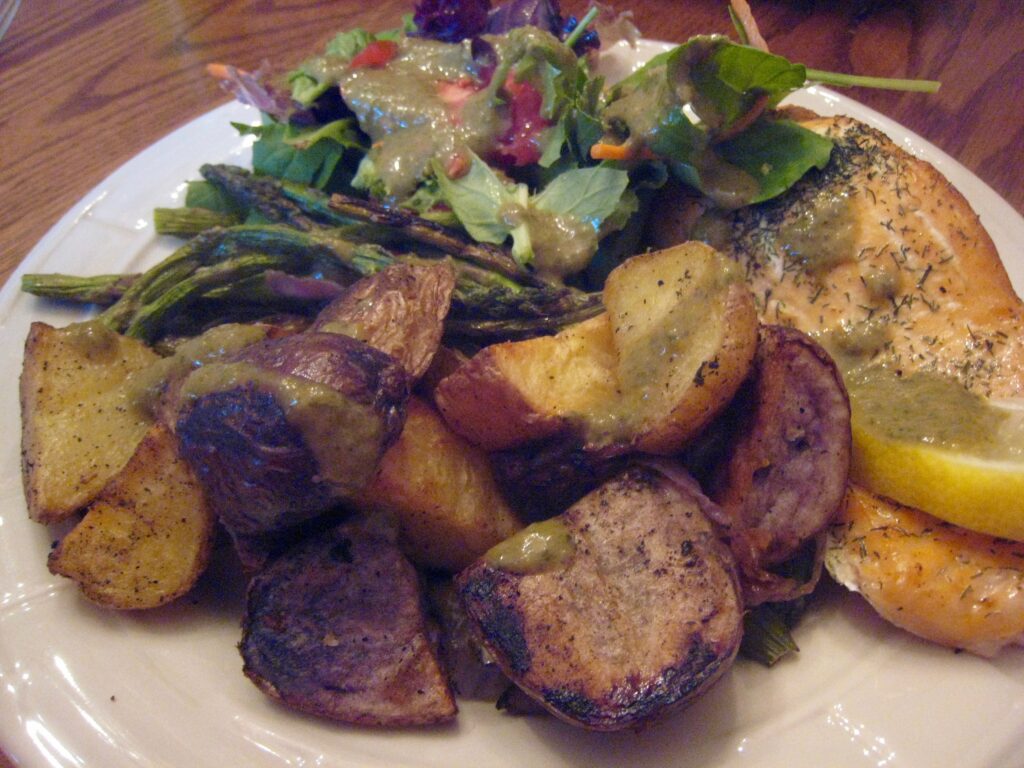 This week for Sunday Dinner we made the most of some beautiful CSA produce from Gray Farms.
I roasted some white and purple potatoes, and Mrs. Noe made a lovely vinaigrette with lots of incredibly delicious and pungent fresh basil. She made a nice green salad and I roasted asparagus and cooked salmon on cedar planks.
My process for potatoes on the grill is to cut them into relatively even sized pieces and soak them in water for awhile. After draining, into a bowl they go with a drizzle of olive oil plus some salt and pepper, and then into the microwave for about five minutes. At that point they're ready for the heated plancha on the Genesis. This consistently turns out lovely potatoes – crunchy on the surface and creamy on the inside.
The asparagus simply roasted on a grill pan with oil and seasoning for twenty minutes or so.
I'd soaked two cedar planks for several hours, then got them starting right over the burners while the asparagus was cooking. When the planks started smoking and popping, they were turned over and the salmon placed on the scorched surface. We seasoned with dill, salt and pepper. They were done in under fifteen minutes.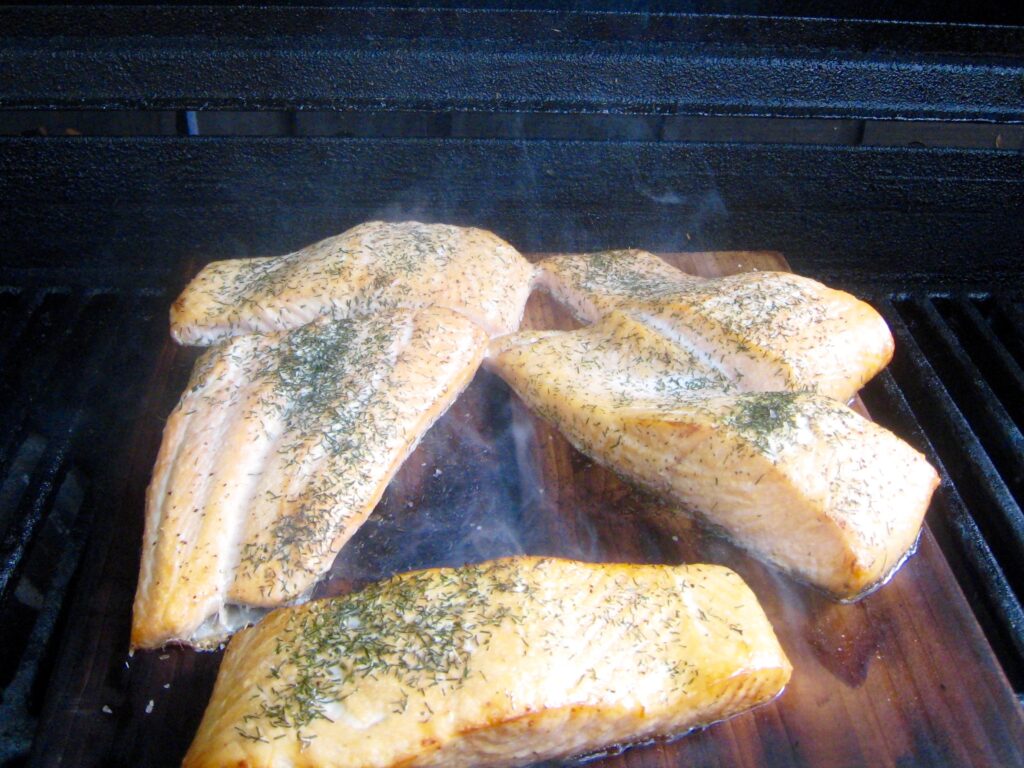 We don't have this meal often enough.