Sunday Dinner – 17 March 2019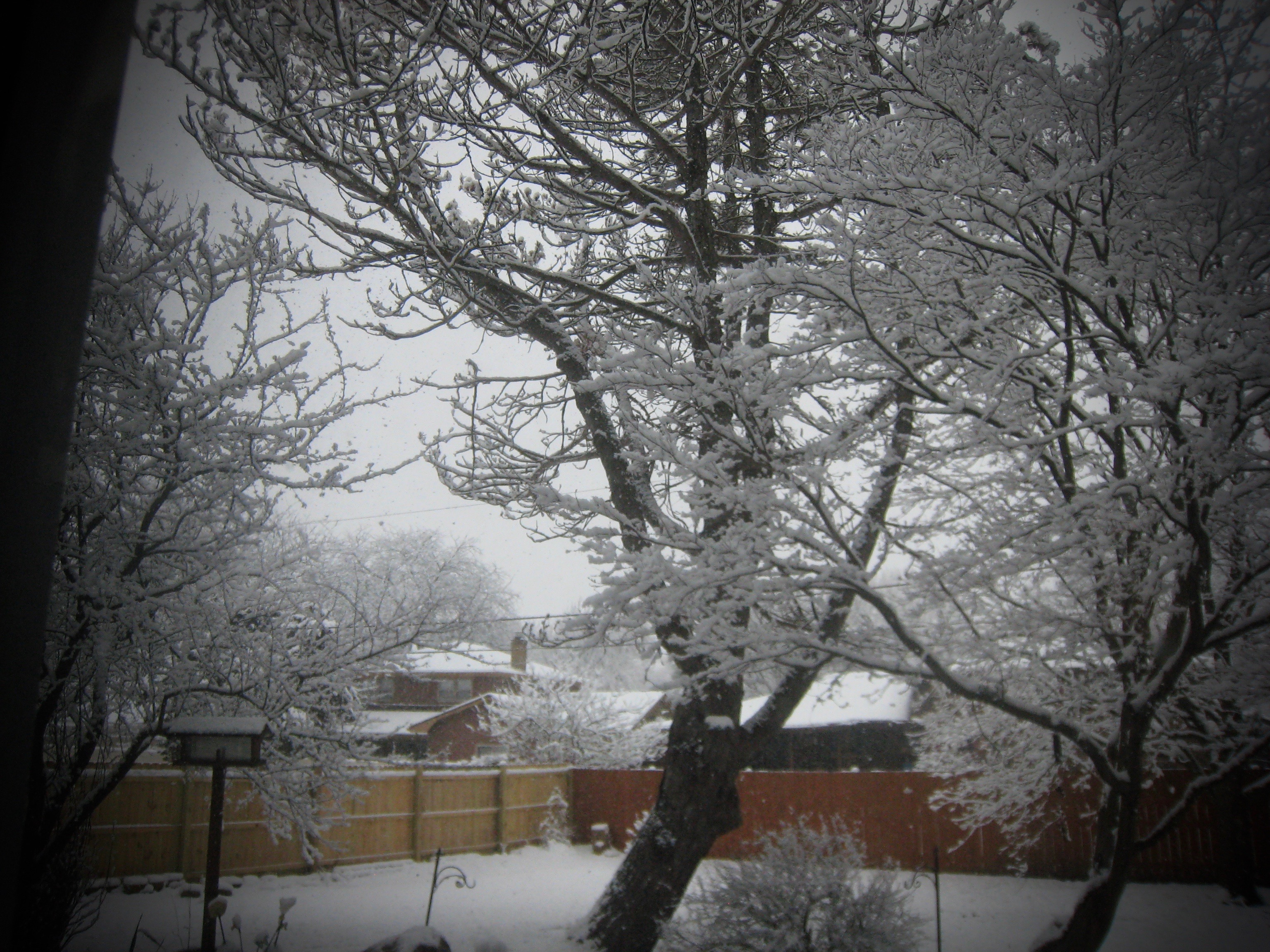 The scene out our back windows Sunday Morning showed no hint of green, as a late season snow had covered everything in downy white. Inside the mood was festive though, with St. Paddy's Day Radio from Sirius XM streaming throughout the house. I began peeling carrots about 7:30, and had them sautéing with onions and shallots before eight. I'd picked up two nice flat cut corned beef briskets (Morton's of Omaha) from Aldi. They went into the pot next, along with malt vinegar, pickling spices and a can of Guinness.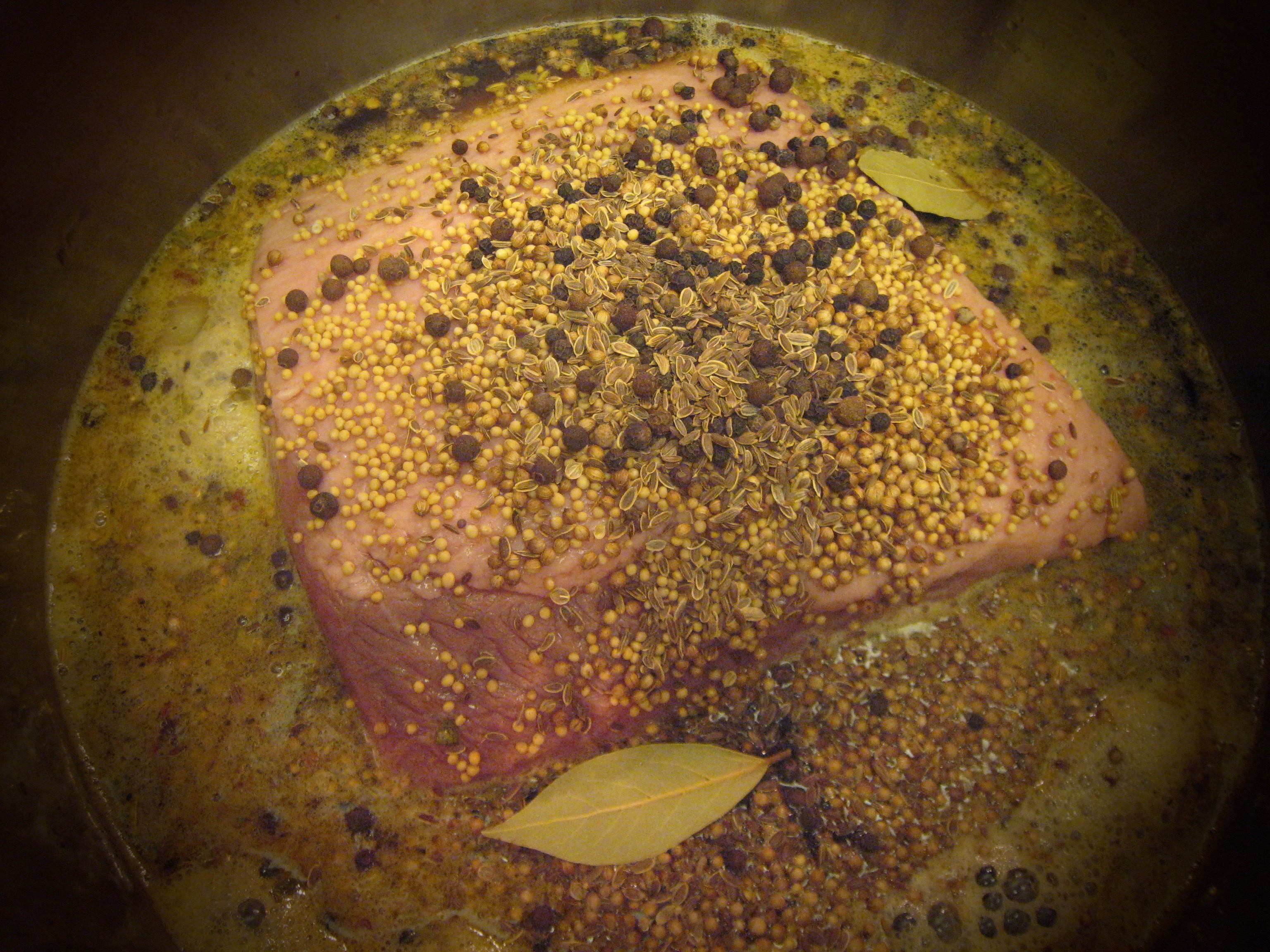 After that simmered for five hours, I added about three pounds of red potatoes and a couple small heads of cabbage cut into wedges.
This was the second year using this recipe from Sunset Magazine. It turned out perfect this time. Last year I'd used cheaper point cuts from Jewel or somewhere, and it was good, but this year's meal was dramatically better.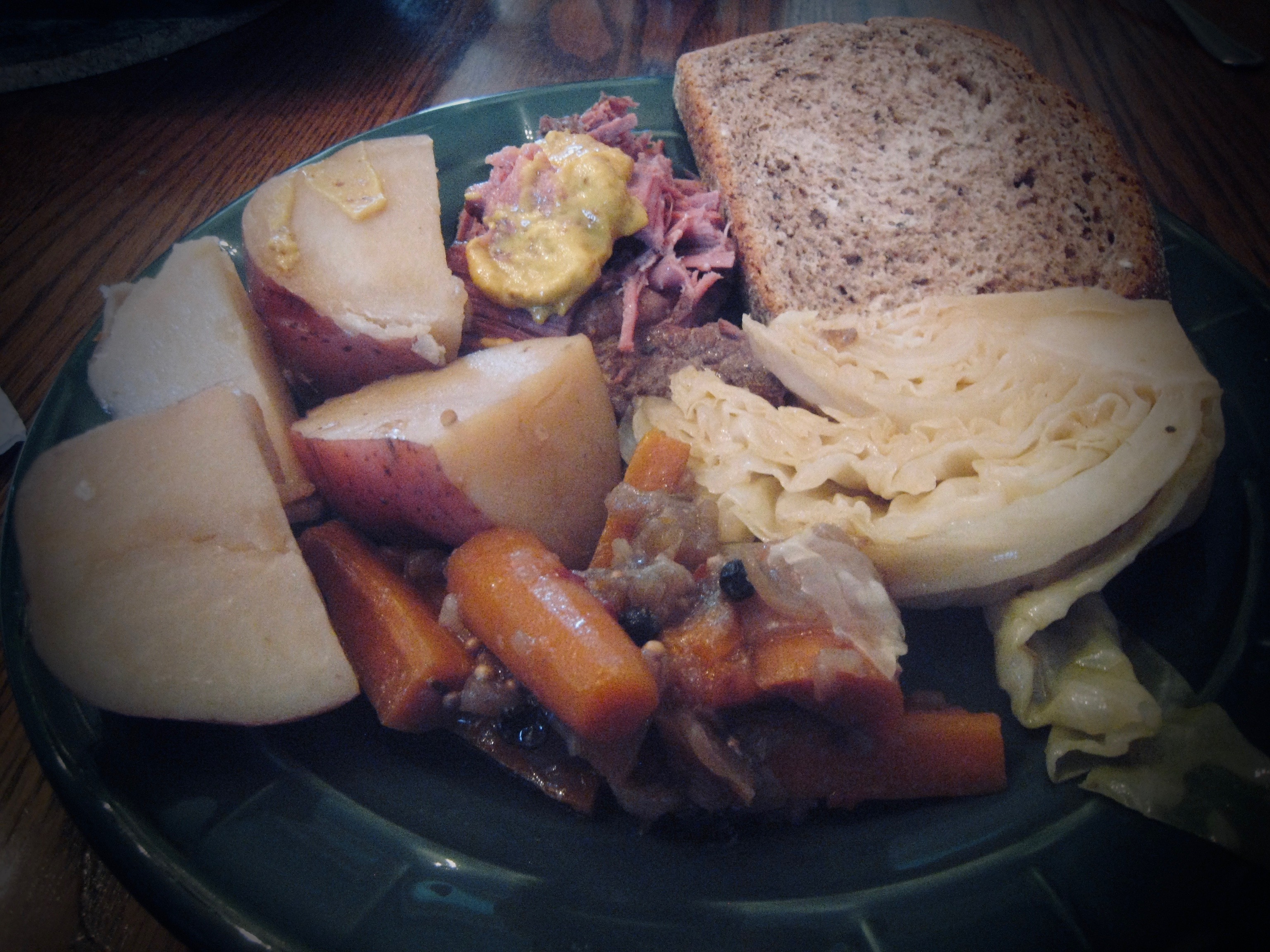 Claudia made dark chocolate Guinness cupcakes with vanilla icing and caramel that were awesome.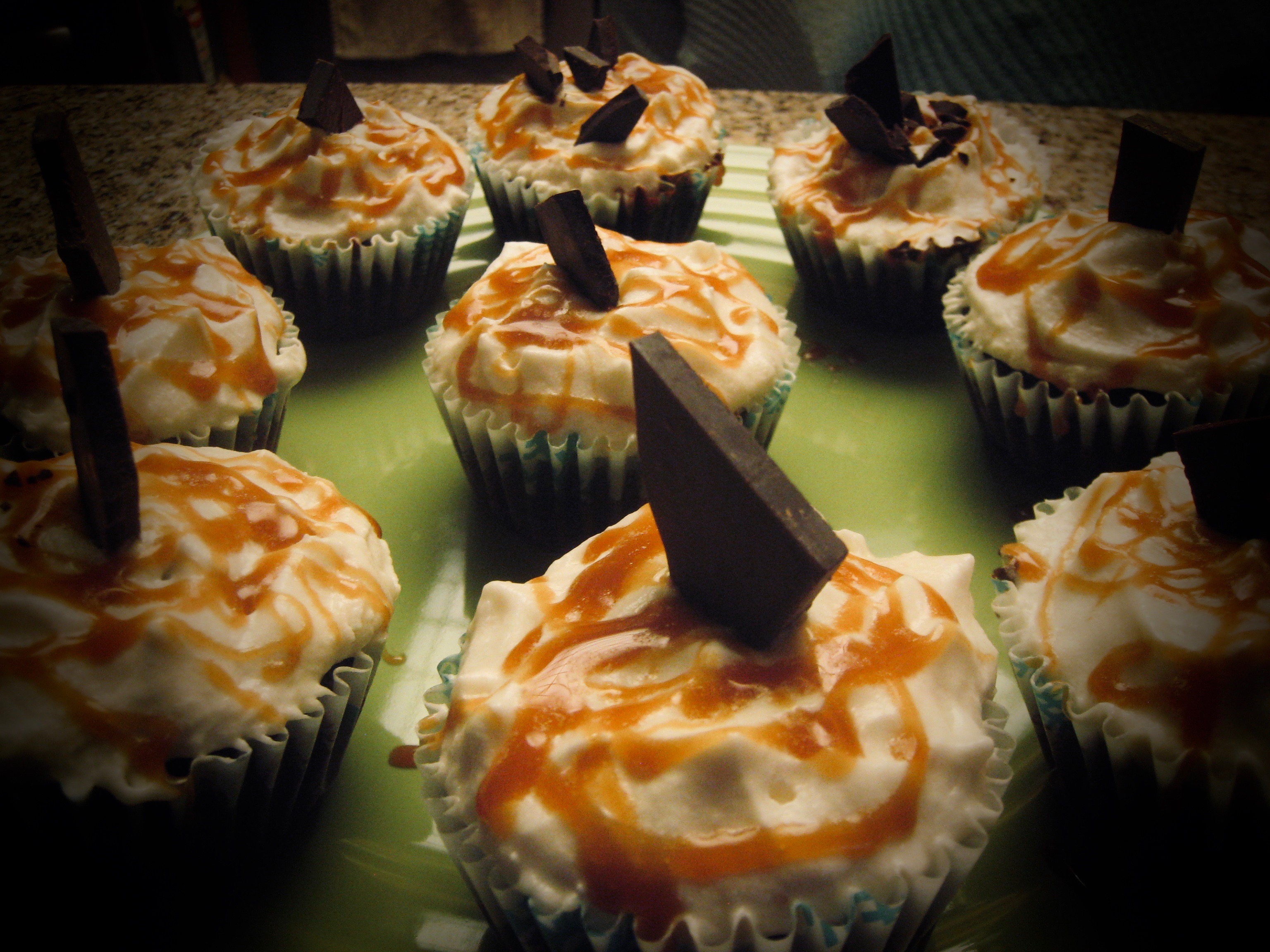 For the wine pairing, surely you jest.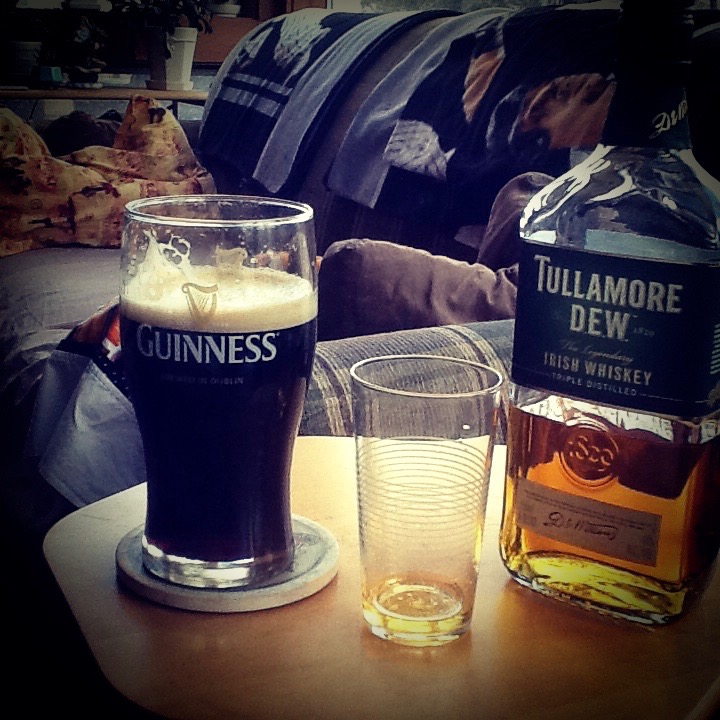 So fill to me the parting glass, goodnight and joy be with you all.