Sunday Dinner – 30 December 2018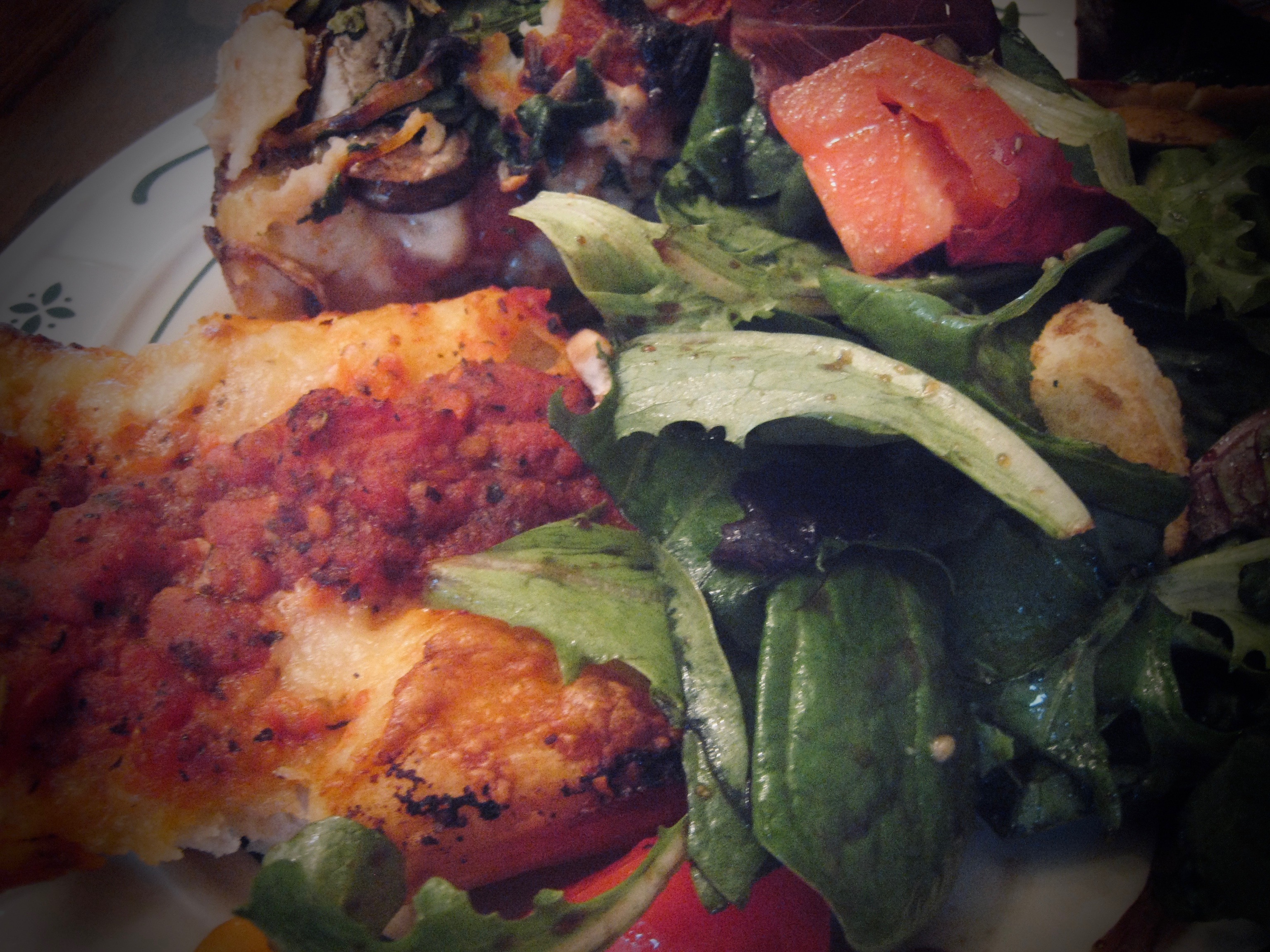 For our last Sunday Dinner of 2018 we made pizza two ways, with a Lou Malnati style Chicago deep dish and our first run at a Detroit style pie.
Inspired by Chef Garibaldi, I'd been wanting to try my hand at Detroit pizza for awhile now. I used my usual dough recipe from AB5. Lacking one of the typical high sided 13 x 9 pans, I used a square cake pan, coating it with cooking spray and olive oil before stretching out the dough. I covered that with shredded Monterrey Jack, and then put the three iconic stripes of sauce across the top.
The sauce was a can of diced tomatoes, some olive oil, two pressed cloves of garlic, a little sugar, salt and pepper, and some oregano and basil – all smashed up with a potato masher. It went into a 500 °F oven for 15 minutes.
The other pie was an old favorite alla Lou Malnati's, baked in a cast iron skillet.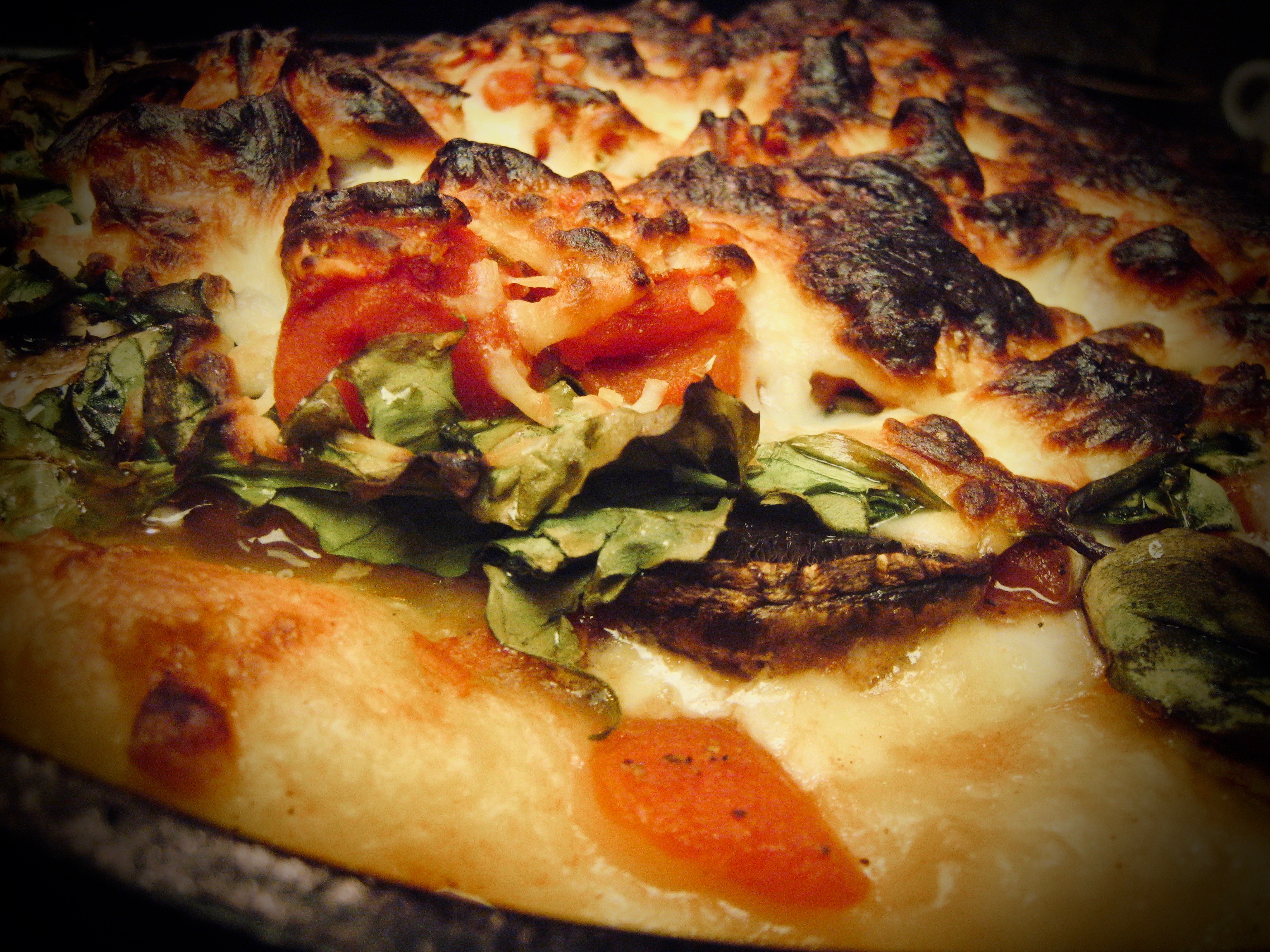 Claudia made a marvelous Wulff salad with Balsamic vinaigrette. Wine was a 2016 Sangiovese, for those not drinking Newcastle Ale.
We'd definitely make the Detroit style pizza again. In fact, Claudia said that she actually preferred it today. The sauce was just a bit too garlicky for her taste, and we'll likely add some Italian sausage next go 'round. It's nice to add another pizza to our repertoire, and particularly one that is so easy to prepare and quick to bake. I can see this becoming our go-to for weeknights.