June 24th, 2018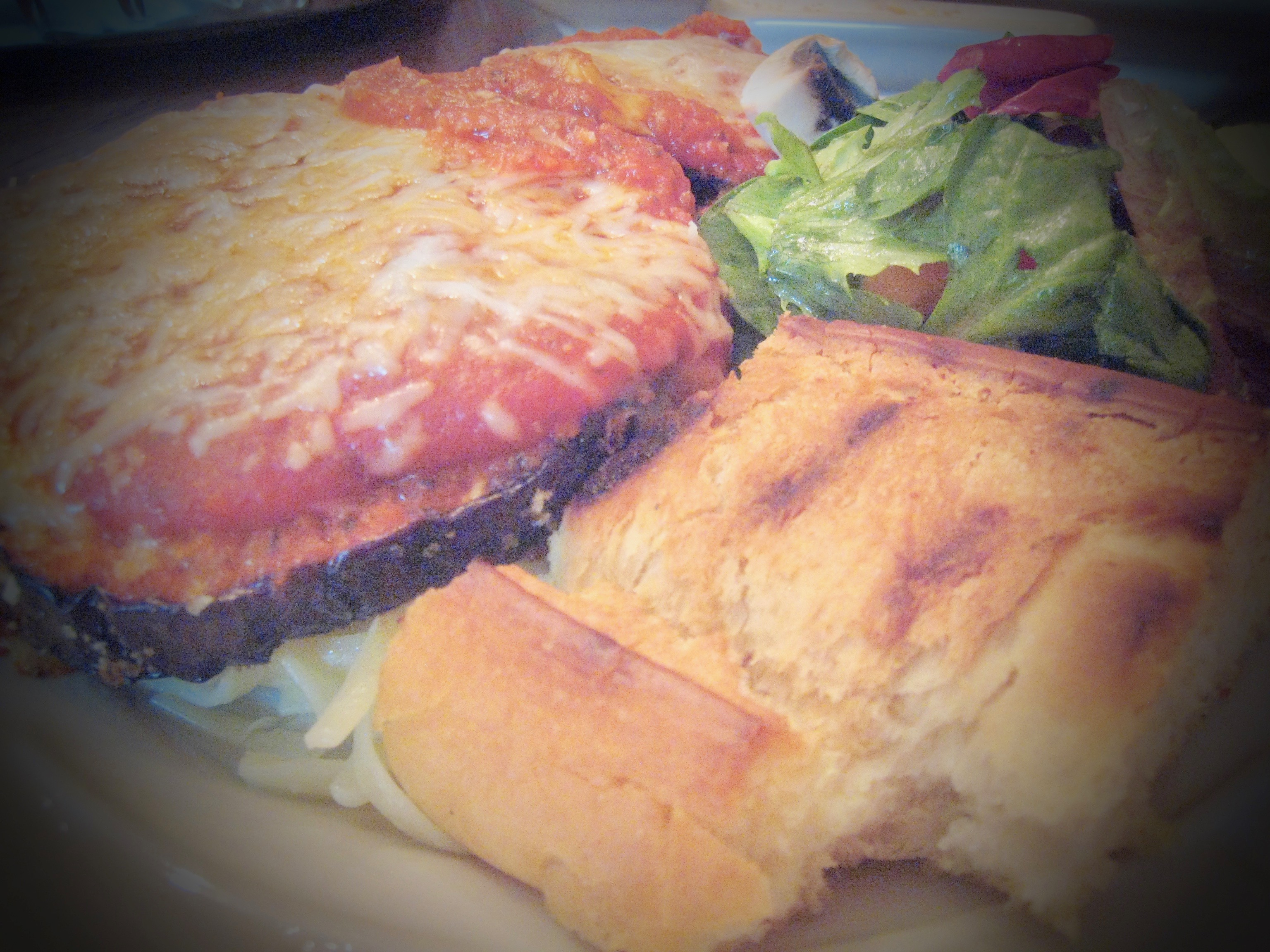 We revisited one of our favorite dishes, Grilled Eggplant Parmigiana, this week. This is a family favorite that we enjoy several times a year. In fact, it's our daughter's favorite meal – the one she requests for her birthday.
We had lemons that needed to be used, so Claudia began early in the day baking a lemon cake from scratch, and making lemon curd. She'd gotten blueberries, blackberries and raspberries to go on top, and her mom did a beautiful job arranging them.
Aunt Pat was here early and took on the tedious task of prepping brussels sprouts. She separated each leaf for roasting on a sheet pan with olive oil, salt and pepper. A little grated Parm on top, and they made a crunchy addition to the antipasti. Claudia also prepared a cheese and charcuterie platter, some olives and marinated artichokes.
It took a little while to get the plancha cleaned up for the Weber Genesis, but once it was clean and hot, the eggplant slices only took about twenty minutes for each batch to cook.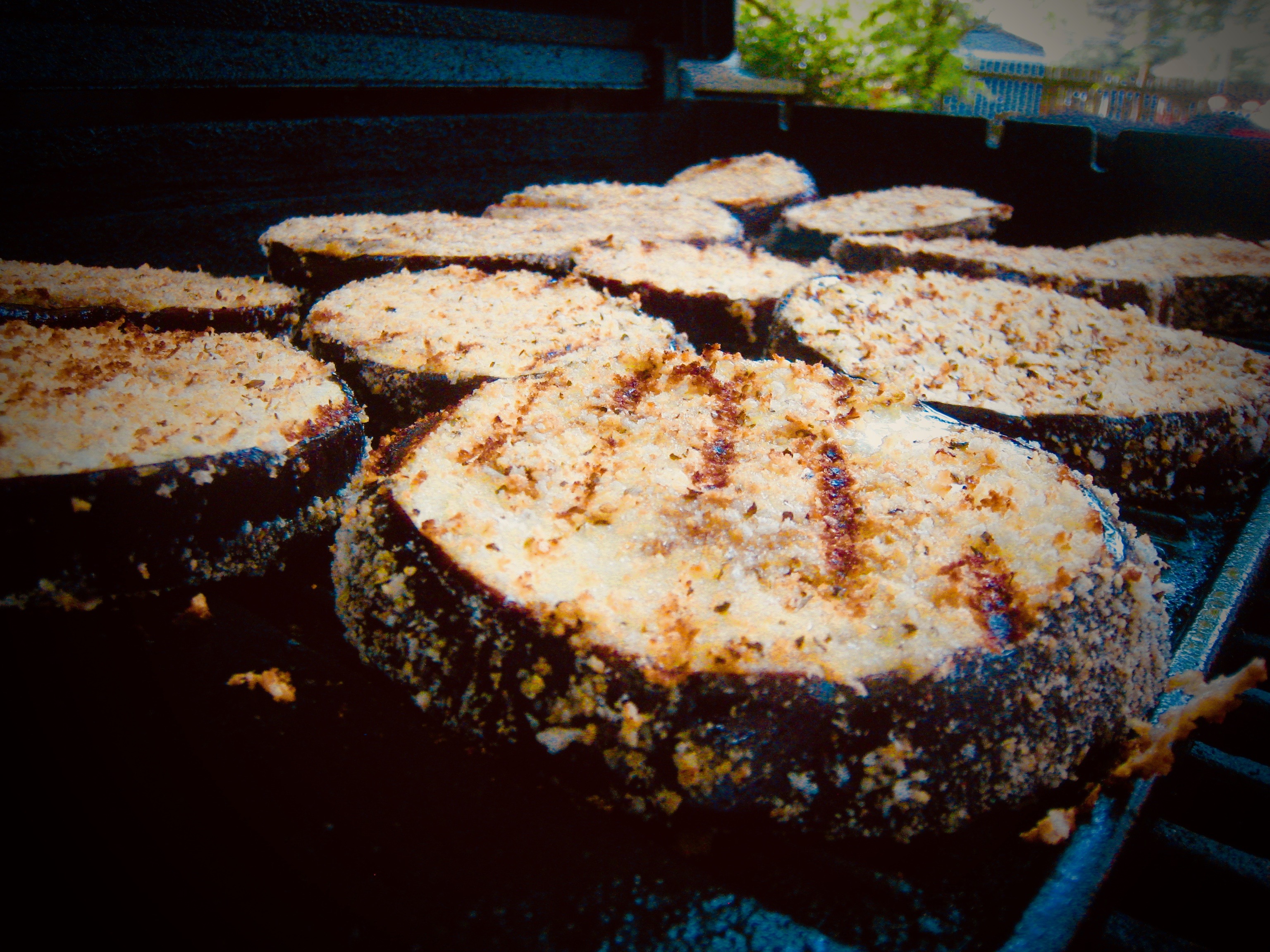 Then the pans of the finished dish went back out for another twenty minutes until they were nice and bubbly. In the meantime, Claudia fixed another fresh, vibrant salad with her famous Wulff Family Dressing.
Claudia also boiled the pasta, something I would have forgotten altogether. The final element was garlic bread, again, baked on the plancha. We served a big bottle of Bolla Valpolicella with the meal. It's one of our favorite table wines, especially with Italian fare, and we don't really drink it often enough.
This is one of the heartiest dishes I've ever tasted. Leave out the coppa and prosciutto from the antipasto platter, and this meal would have been entirely meatless as well. This would be on my short list for last meal at the end of the road.