Sunday Dinner – 10 March 2019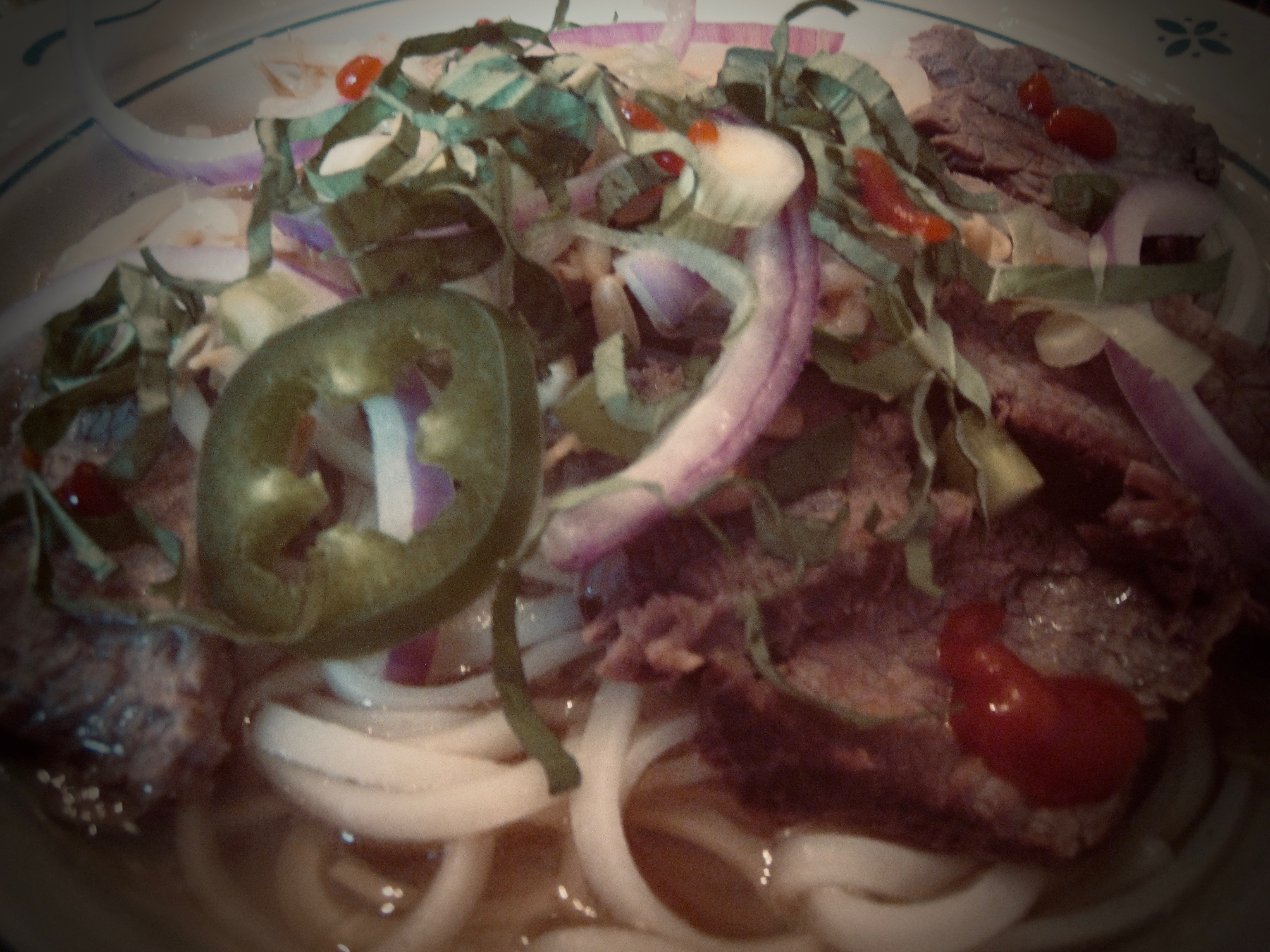 I love the Pho from Koi Asian Bistro, and have thought about making my own for years, but was a little intimidated by the process. I actually bought a 12-quart stock pot more than a year ago, for the express purpose of making a batch, but didn't get around to doing it until this weekend.
I used Chef Qui Tran's recipe, from Nudo House in St. Louis. I followed the recipe to the letter, with the following exceptions. Not finding knuckle bones, I substituted soup bones and shanks. For the rock candy, I used Turbinado Sugar. Star anise wasn't available in our town, so I used anise seed and fennel seed. Finally, in place of the flank steak, I used bottom round roast.
We served the broth over rice noodles and thin slices of the beef, with bean sprouts, scallions, red onions, Jalapeño slices, lime wedges, Sriracha and chiffonade of basil.
Claudia made an incredible lime and ginger dressed salad for the side, and a Vietnamese coffee mousse for dessert.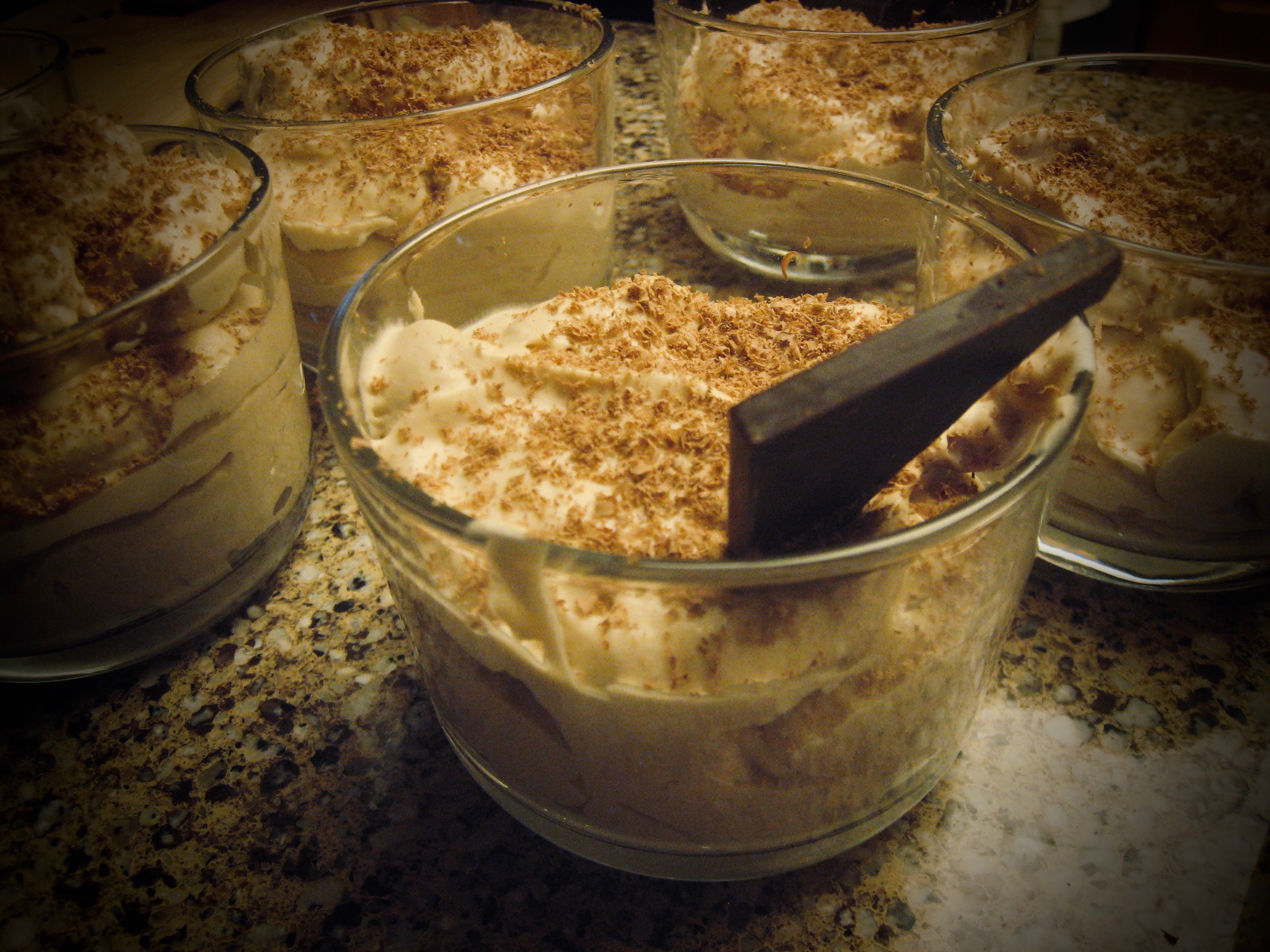 Wine was a beautiful Mendocino County Sauvignon Blanc from Franc Dusak, which paired perfectly. The other choices would have been rosé or Pinot Noir, but I can't imagine those being any better.
I think the only change I would make next time would be to brown the bones and onions under the broiler a bit before starting the broth. The other note is that this should be served piping hot, which I was inattentive to because of the timing of the meal this time.
A little of the Sriracha goes a long way, by the way. I put some on every bite of meat, which was fine, but by the end of the bowl of broth, it had added quite a bit of spice. Caroline seemed to like it. A drop or two on a tiny slice of meat, and she said "Oooh!"