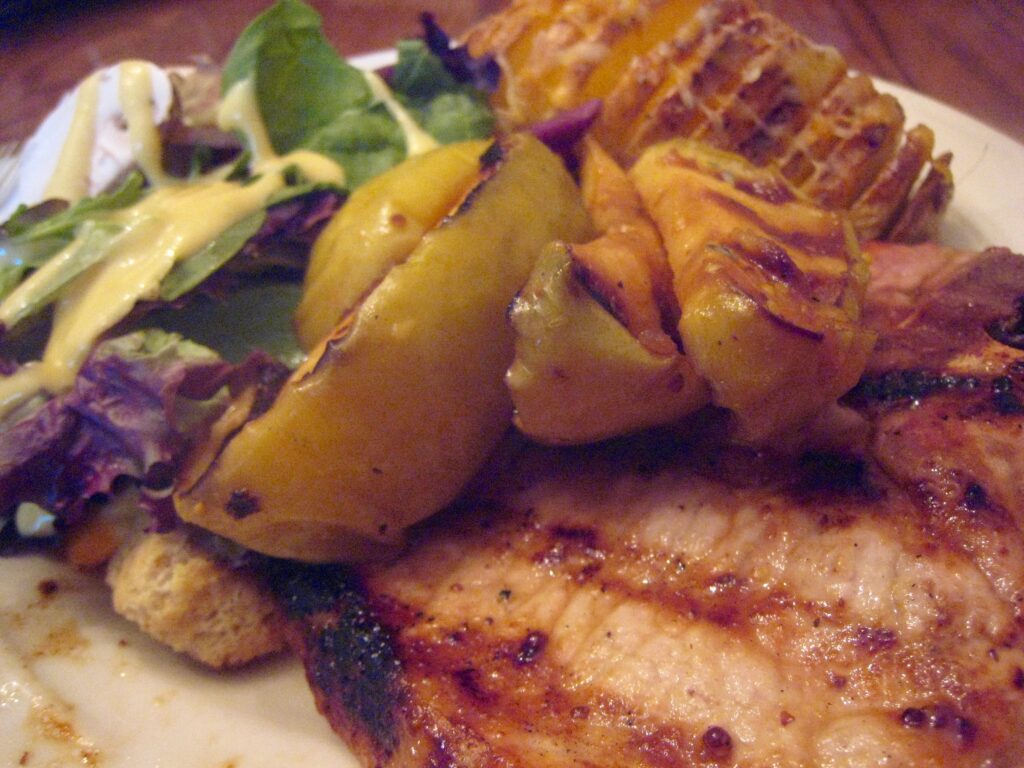 This week for Sunday Dinner I cooked Jamie Purviance's recipe for pork chops and apples with whiskey and mustard glaze. I increased the glaze recipe by half, since we were serving five instead of four.
The tarragon added to finish the apples is something I would not have thought to do, and it was delicious.
I also made Hasselback Potatoes at my wife's request, which is one of our favorite sides.