Weeknight Meals – 12 April 2018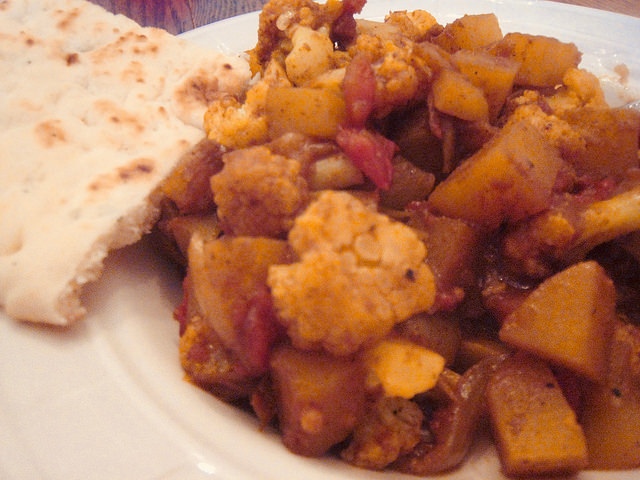 We had a head of cauliflower that needed to be used, and lots of potatoes, so Claudia decided to make a curry that we used to enjoy at the Hindu Cultural Center in Park Forest. When we were first dating and I would come to visit her on weekends, we would drive there some times on Sunday mornings for yoga, inspirational talks and home cooked Indian food.
Luckily, we had all of the spices necessary for the dish, including garam masala, curry powder, turmeric, mustard seed and cumin. We also had some garlic naan on hand, which was the perfect accompaniment. She put the meal together in about half an hour, and it was absolutely delicious. The house smelled like heaven.
My sons and their friend, Christy, were traveling through town that evening and dropped by. They are vegetarians, so it was nice to be able to offer them this super tasty vegan meal as well.