Sunday Dinner – 2 September 2018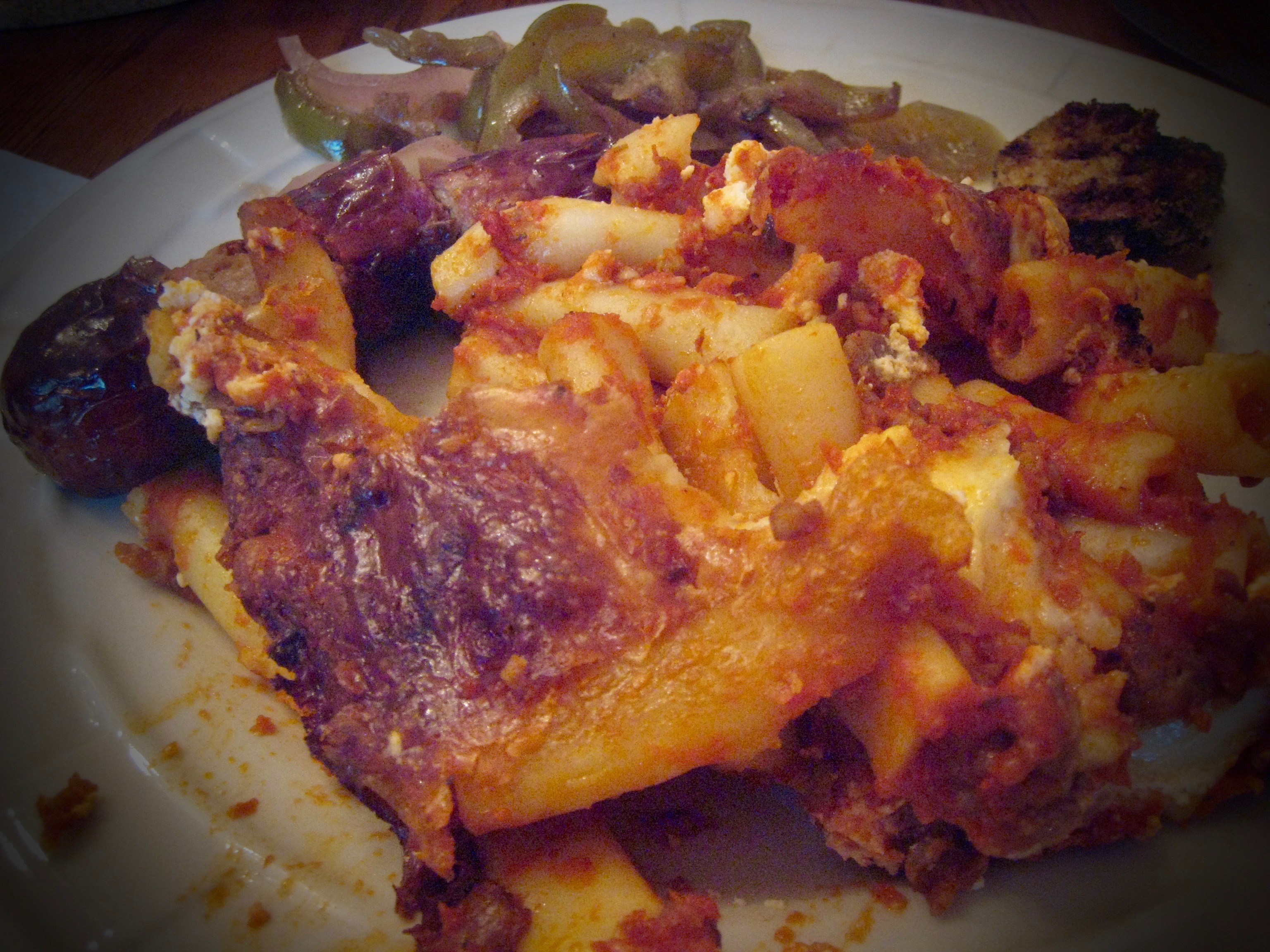 For this Sunday we made Baked Ziti and grilled Italian Sausages with peppers and onions.
I use the Ziti al Forno recipe from the Sopranos Family Cookbook – one of our favorites for years. We also sliced a couple of onions and four bell peppers for the bed underneath the sausages. I put them in an aluminum pan on the grill with olive oil for ten or fifteen minutes, then poured in a bottle of Pinot Noir, and placed the sausages on top. After turning the sausages every five minutes for about half-an-hour, I moved those to the grill grates for a few minutes before bringing the entire pan inside.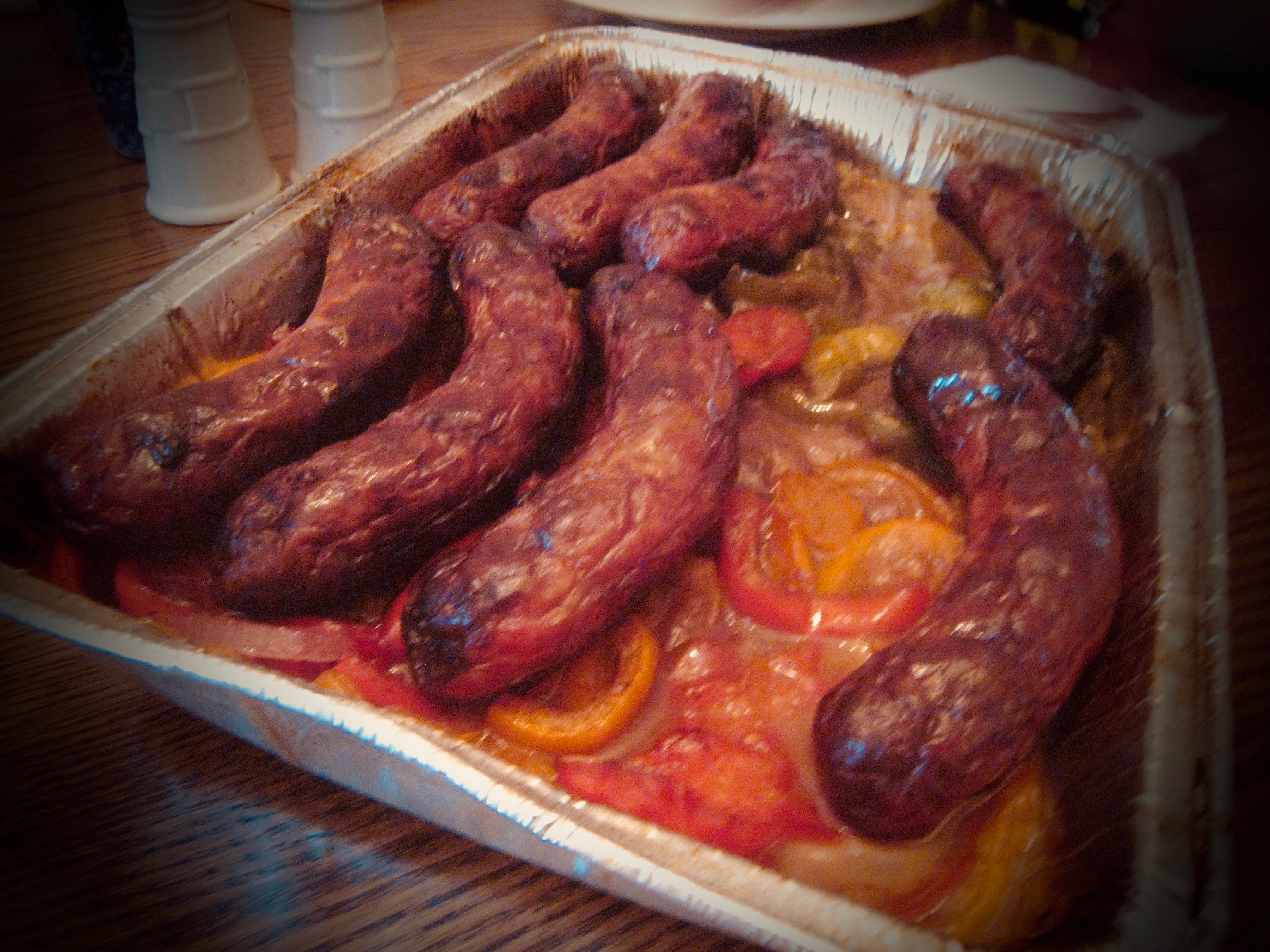 Claudia and Aunt Pat also prepared a salad, and breaded some zucchini slices with egg wash, bread crumbs and grated cheese that we grilled on the plancha.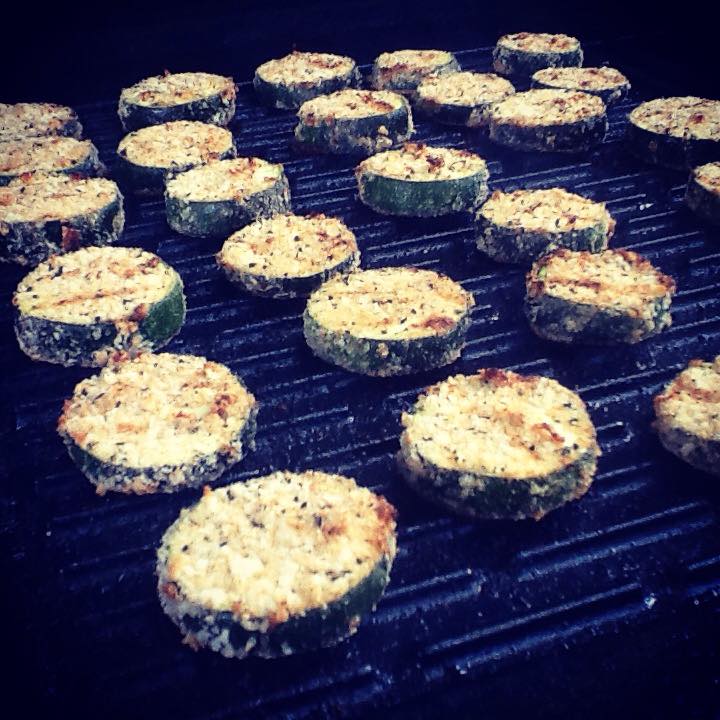 Everything was delicious. Dessert was a lovely cake that our Cousin Jennifer had brought us earlier this weekend, simply known as "The Cake."