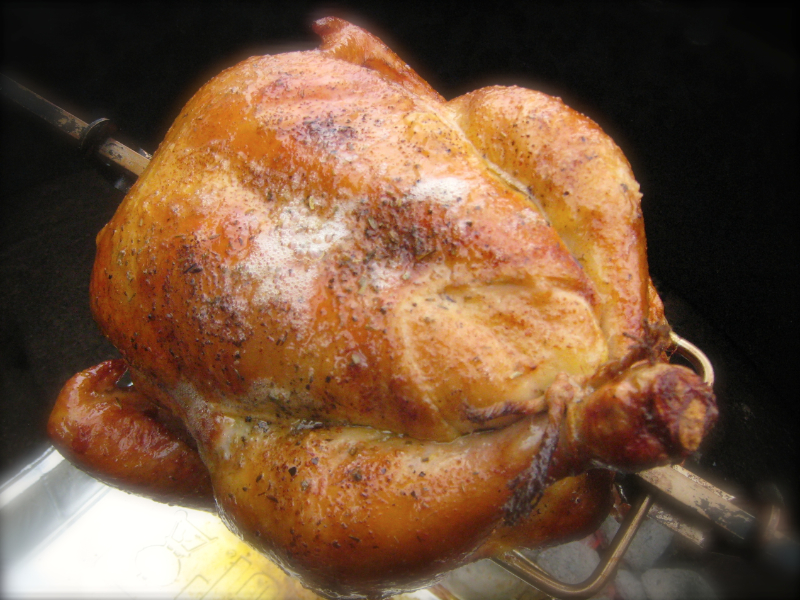 When my wife gave me a rotisserie attachment for our Weber Kettle at Christmas 2012, the first thing I cooked on it was a whole chicken. After a year of experience, I think I've finally mastered the process.
I cooked a five pound chicken for Sunday dinner this week, and it turned out better than any I've ever made or tasted. I dry brined with salt and pepper on Saturday evening, then sprinkled on some Herbs de Provence and garlic powder before it went on the grill. It took a little over an hour to cook. We served it with drip pan potatoes, salad and green beans.
Learning this recipe changed my entire approach to cooking on the Weber. If you're interested in the rotisserie, take a look at Mike Vrobel's blog. His book is the bible on rotisserie cooking outdoors.