Sunday Dinner -12 August 2018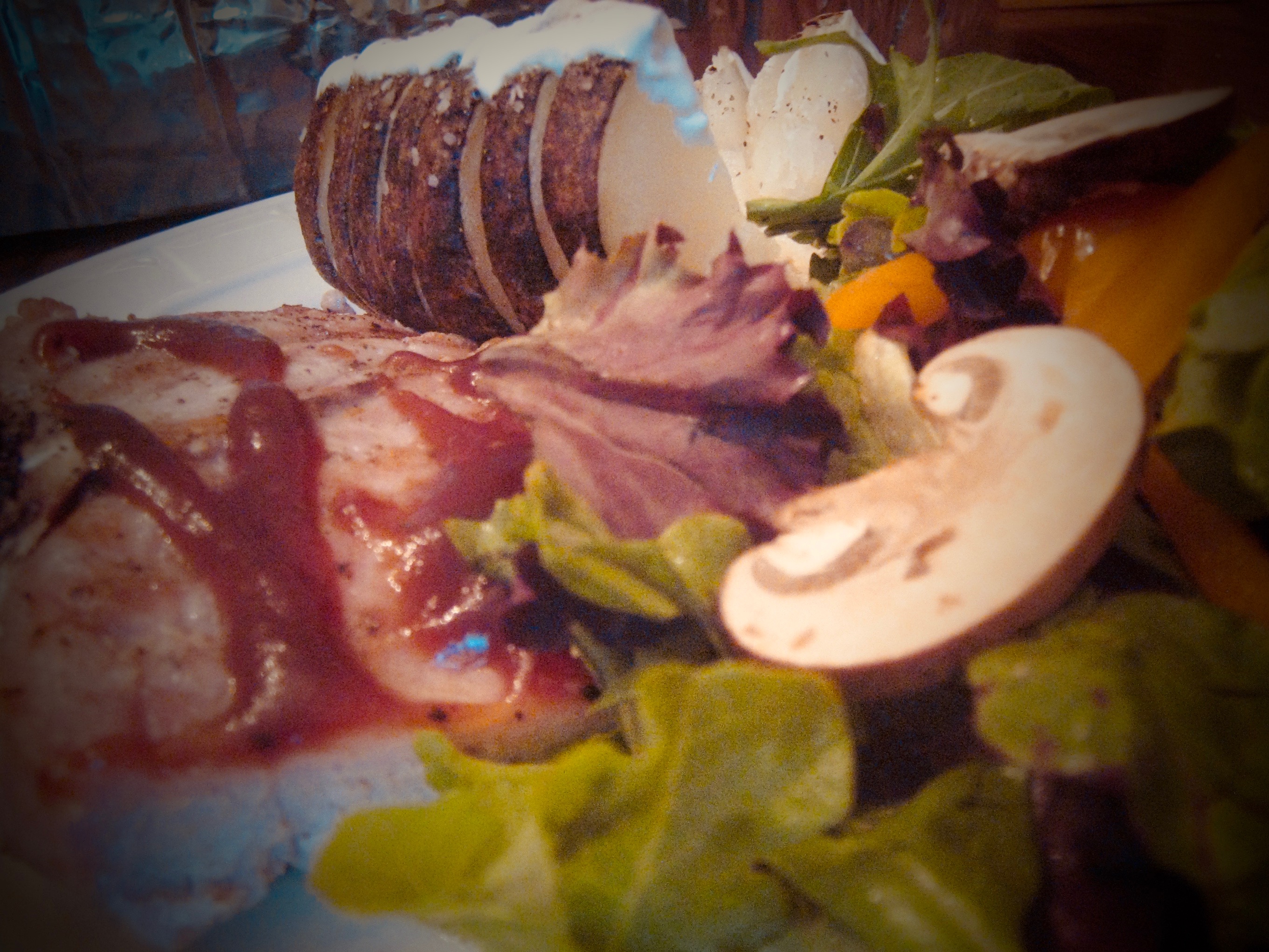 This was a simple, delicious meal. We had some pork chops in the freezer, so I decided to use one of my favorite brines for pork from Vrobel. We were out of Bourbon, so I used dark rum in the brine, and also omitted the glaze.
For the Hasselback Potatoes, we used bakers. I made slits in them 1/8th inch apart, sprayed them with olive oil, and sprinkled with onion powder, garlic powder, salt and pepper. They went into a pan on the grill over indirect heat for 30 minutes, then got hit with olive oil again, roasted another 20 minutes, then I put them over direct heat for another 15. I'd put some cloves of garlic in olive oil in the bottom of the pan as well.
The pork chops were on for maybe twenty-five minutes total over direct heat. Claudia cooked some corn that had been put away last year, and made a nice fresh green salad. She also baked a banana cake from scratch earlier in the day for dessert.