Sunday Dinner – 7 October 2018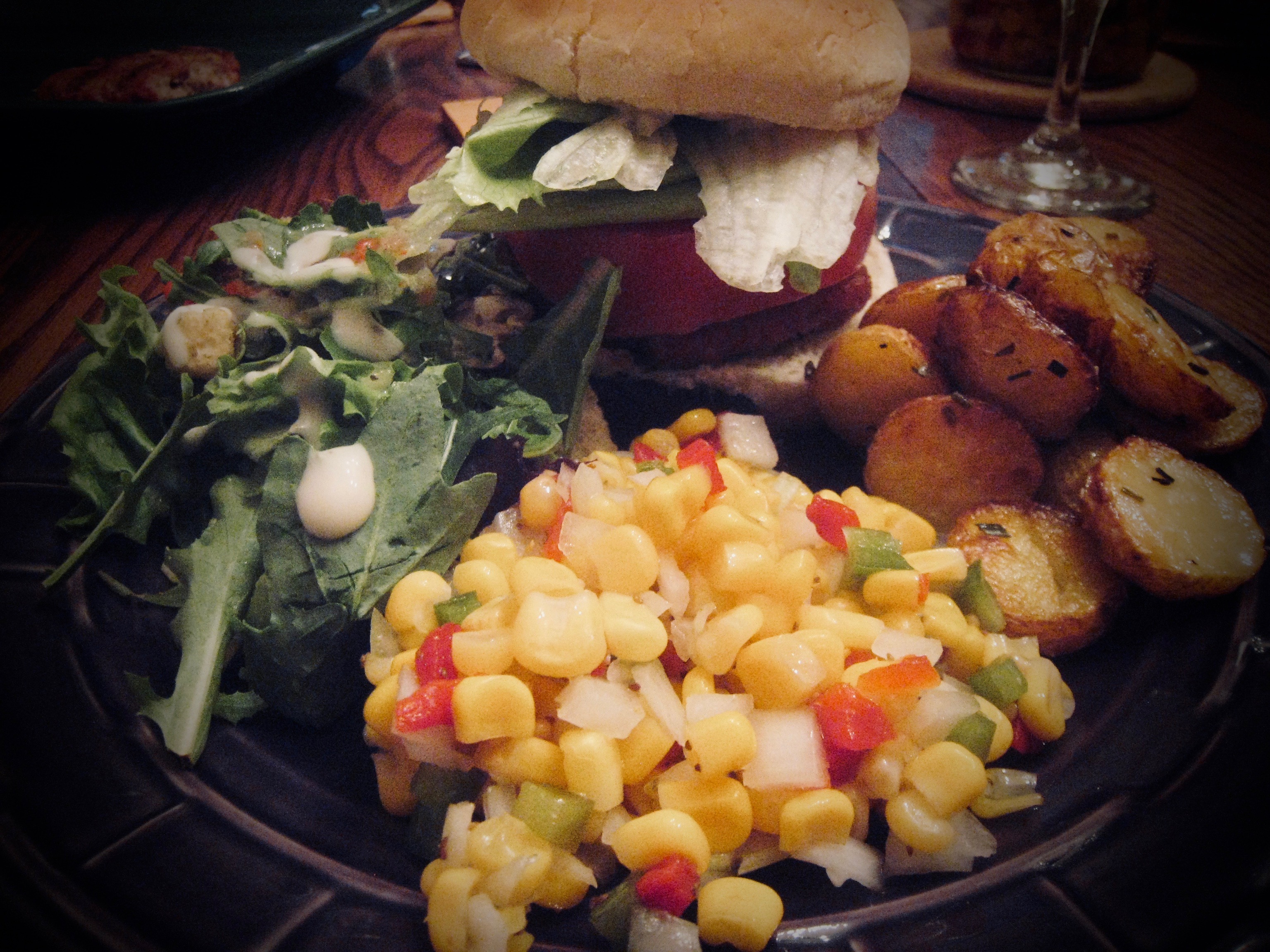 Every now and then I get a craving for corn relish. It doesn't happen often, but it happened last weekend. I looked around the condiments, pickles and salsas in three different grocery stores and wasn't able to find any. So I decided to make it myself.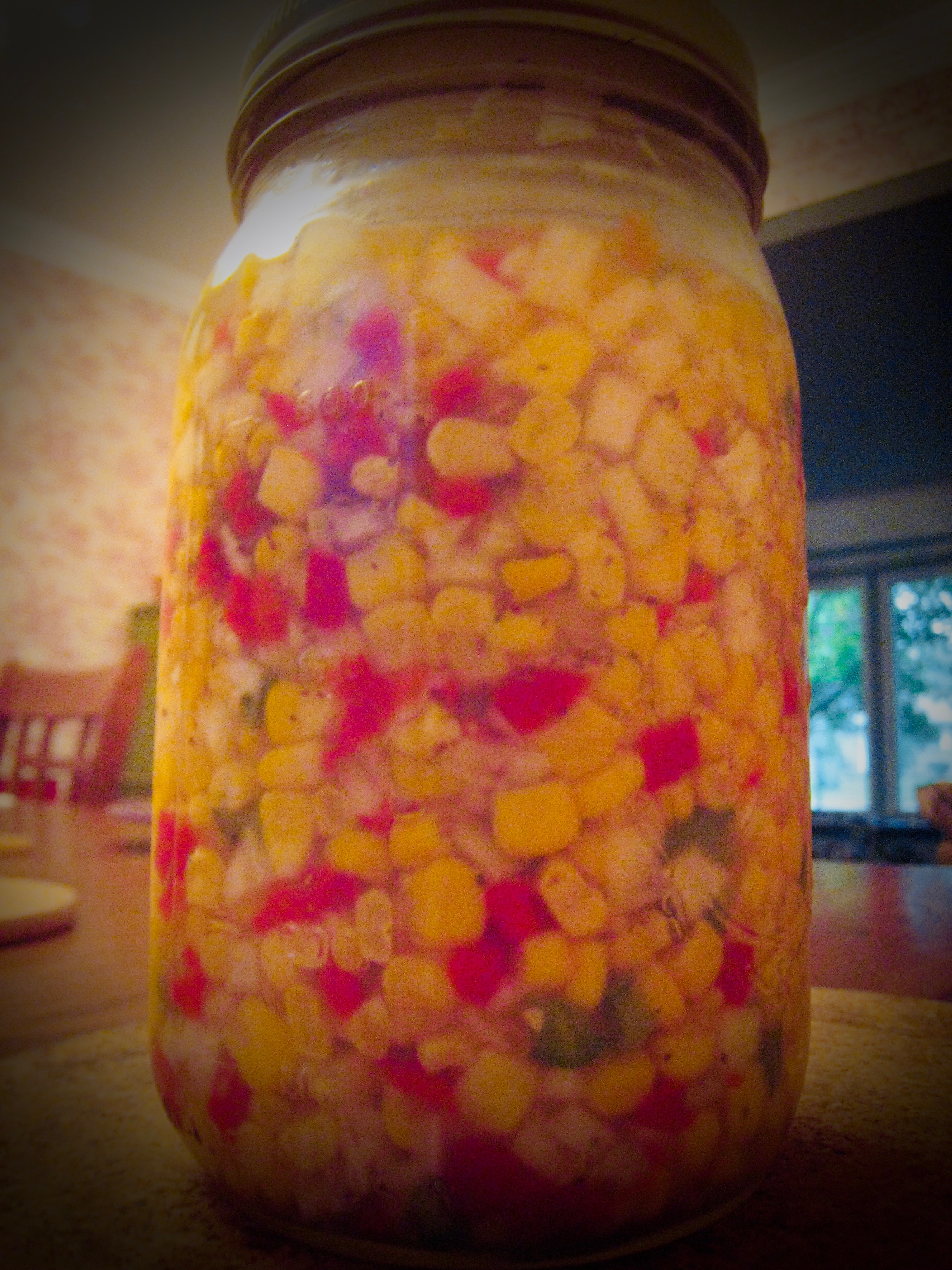 It wasn't that difficult. The canning jar that I used was big enough for a double batch, so when it was safely in the fridge, it occurred to me that we could have it for a side dish at this week's Sunday Dinner. Then the question became what to do for a main.
Pork burgers came to mind, and my memory went wandering back to the first time I ever ate them as a child. I can still vividly remember the smell of the charcoal, and that first amazing umami bomb bite. It's my first memory of charcoal grilled food, and I remember it being the most delicious thing I had ever tasted at the time.
The way I remembered it, my brother-in-law, Berwyn, had grilled them, and he had used a special seasoning from the Illinois Pork Producers Association. This was fifty years or so ago, though, so I wasn't sure. After researching online to no avail, I fired off an email to my sister, which began "This may sound crazy…"
Turns out that the memory was correct, and that their family still uses the spice to this day. Vicki was able to give me an Amazon link, and even went so far as to contact the Pork Producers to find out if it was the same spice recipe as the one made in the 1960s. They said that it is. It's made by the folks from Custom Culinary in Oswego, Illinois.
So I was all set to relive the taste this weekend, except that the shipment of the seasoning wouldn't arrive in time.
I improvised, after looking at the ingredients label, with a mix of onion powder, garlic powder, paprika, dry mustard and MSG. I also seasoned the burgers with salt and pepper. They turned out great. Mrs. Noe said "I like these better than hamburgers."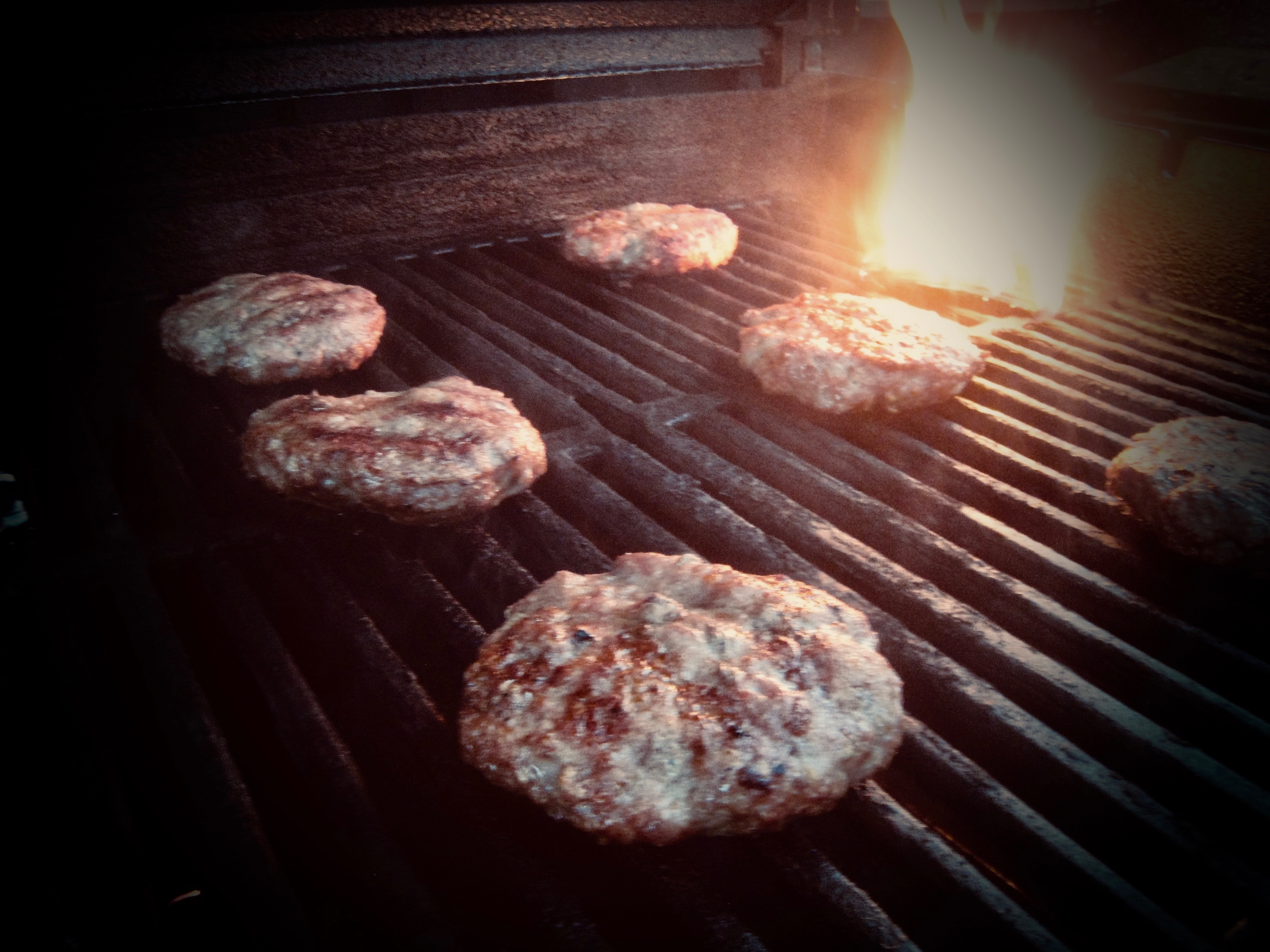 I also made potatoes with vinegar and salt, which was a hit.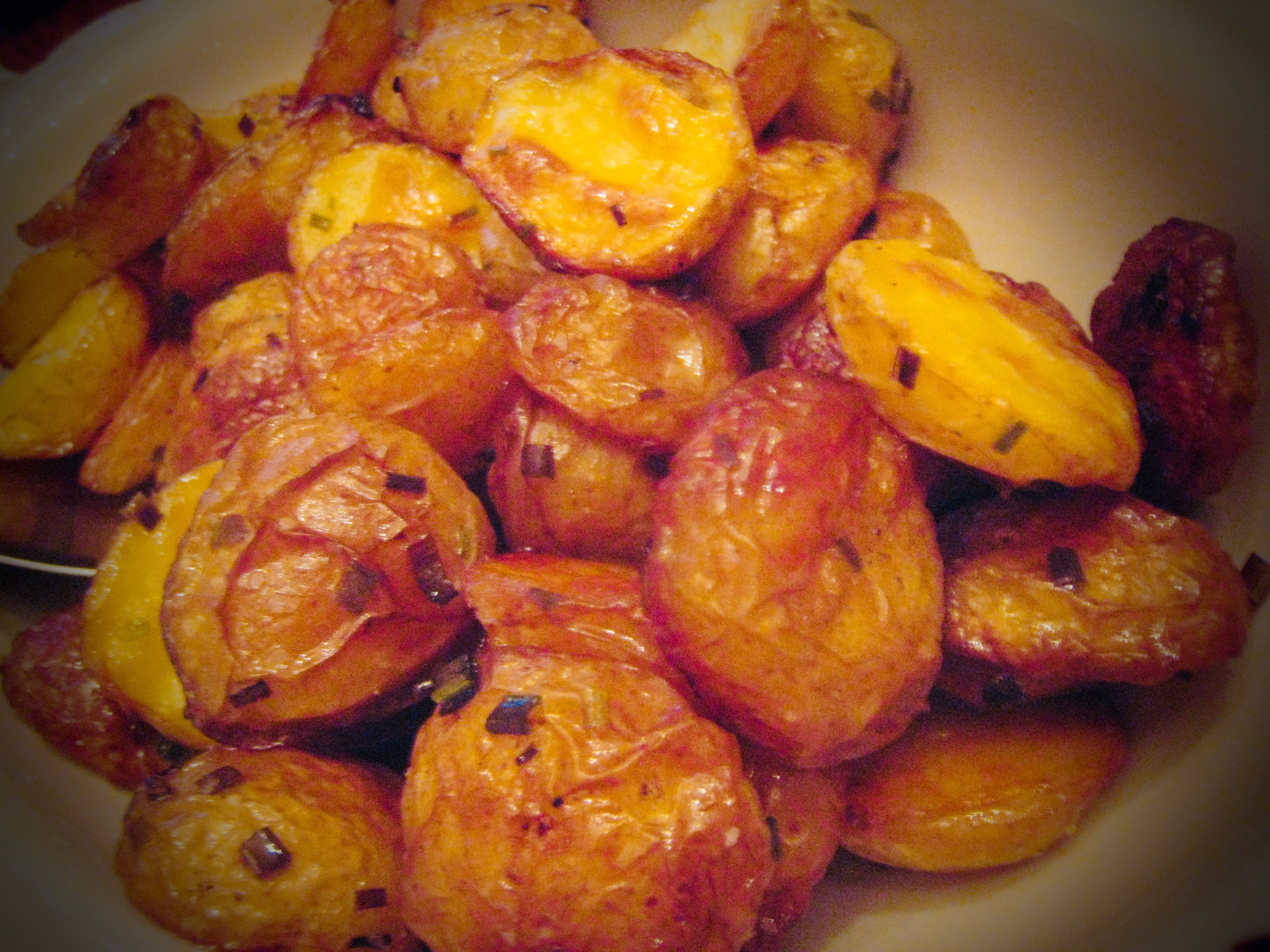 Claudia made a terrific salad, as usual, and she and our daughter, Caroline, made apple crisp for dessert.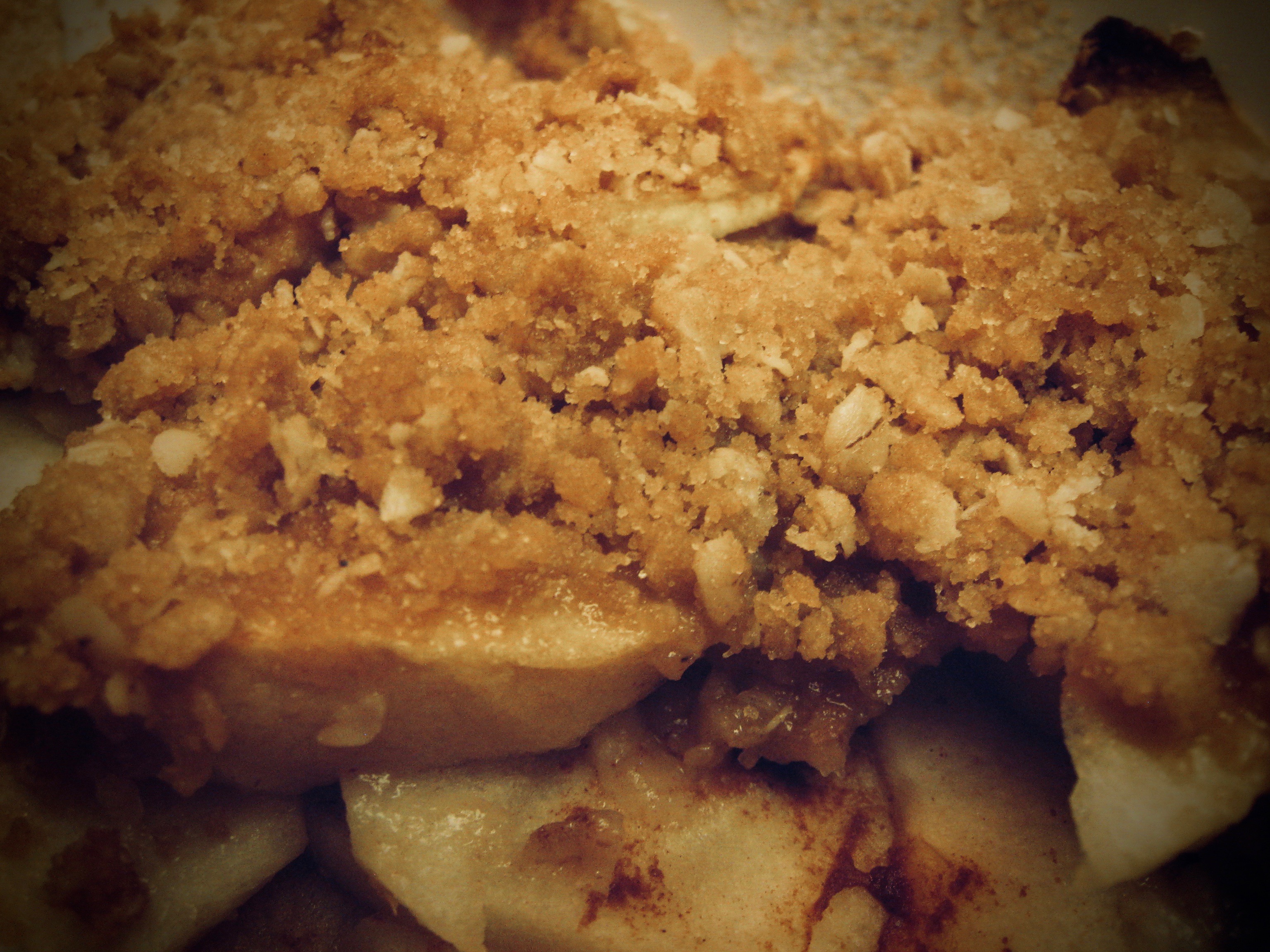 Wine was a Columbia Valley Riesling from Aldi's that was really quite nice.
I still have some of the Custom Culinary seasoning on the way, and am looking forward to trying that before long.
And we're counting down two more weeks until Aunt Pat joins us at table again. 🙂