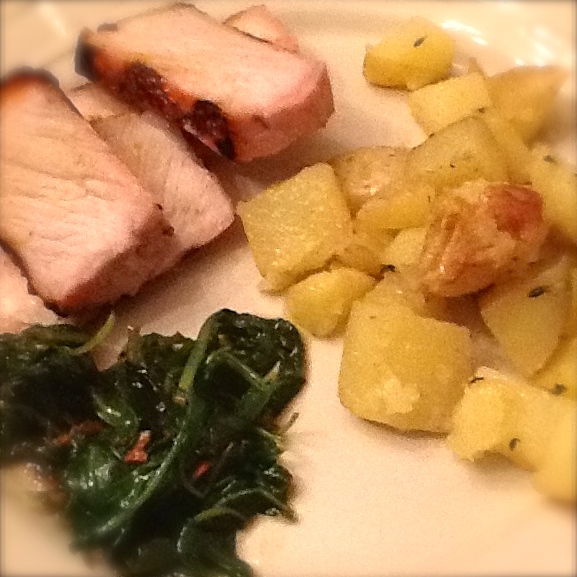 For Sunday Dinner this week, we had our own mini Apple and Pork Festival. I used another recipe from our go-to source, Dad Cooks Dinner. This time it was boneless pork chops with apple cider brine and apple butter glaze. For sides, I cooked potatoes in a foil pan on the grill and made some wilted greens with balsamic vinegar on the stovetop. Then for dessert, I layered some thin Granny Smith Apple slices in a pan with brown sugar and cinnamon and baked it on the grill, topped with Cheddar Cheese and served with vanilla ice cream.
This is how the chops looked on the grill. They had some of the best quadrillage I've ever gotten.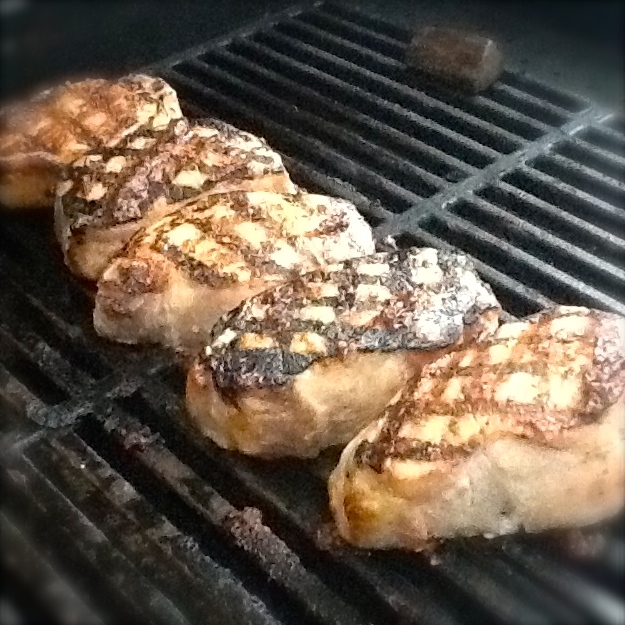 In the upper right corner of this shot, you can see my technique for getting some smoke flavor into the food on a gas grill. I simply put a chunk of wood on the grate above one of the burners. If it starts to actually flame, I move it down into the smoker box after snuffing. This seems to work better than soaking chips and putting them into the box, which is the recommended method from Weber.