Sunday Dinner – 2 December 2018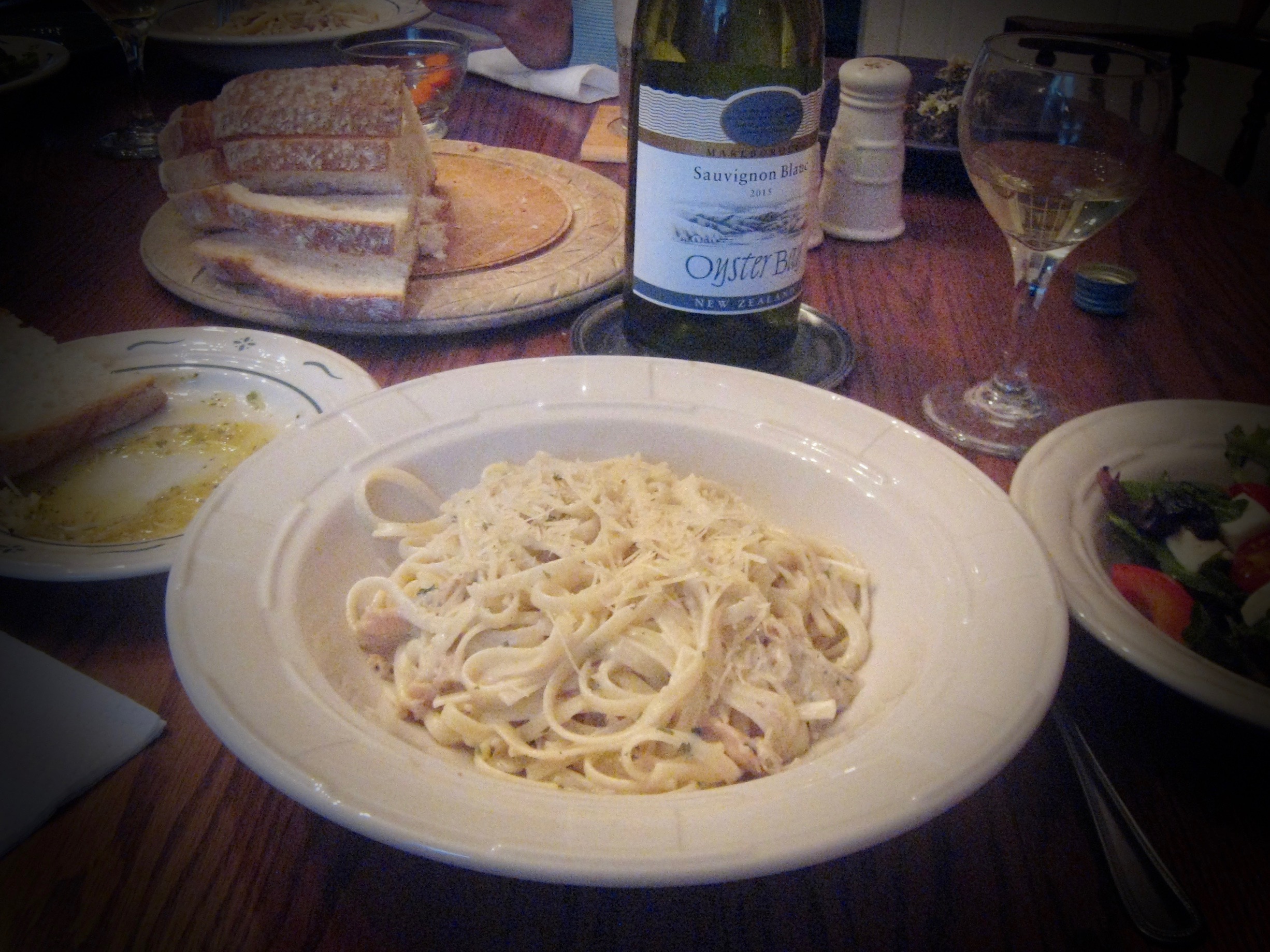 This week, I made Linguini with Clam Sauce, an adaptation of a recipe from my friend, Joe Placido.
If you're an American of a certain age, it's very likely that you have heard Giuseppe "Joe" Placido's voice. In the 1980s, he was the announcer for Chrysler Corporation's "Guaranteed Rebate" advertising campaign. Lee Iacocca heard Joe's voice on local Detroit radio, and nabbed him right up as the voice of the campaign.
I met Joe in the mid 1970s when we were both working in Decatur, Illinois at WSOY radio. He introduced me to some great music, and some great food. The first "authentic" Italian cuisine I ever tasted was around the table of he and his wife Jini's apartment. This is one of my favorite recipes, and one of the first things I attempted to cook on my own.
It starts with a sauté of onions and garlic in butter and olive oil. Then you add some salt, Italian herbs and white pepper. Then the juice of a couple cans of chopped clams, and some white wine. Eventually, you add the clams. I usually add some cream or half and half as well. That, the pasta and shredded Parm, and you're ready to eat.
We enjoyed this with a lovely salad with raspberry vinaigrette that Claudia made, some pesto stuffed mushrooms, and bread with drizzles of Bahue Olive Oil, herbs and Parm shreds. The wines were Sauvignon Blancs. Aunt Pat brought a coconut cream pie for dessert.
Here are some shots from around the table.