Sunday Dinner – 18 November 2018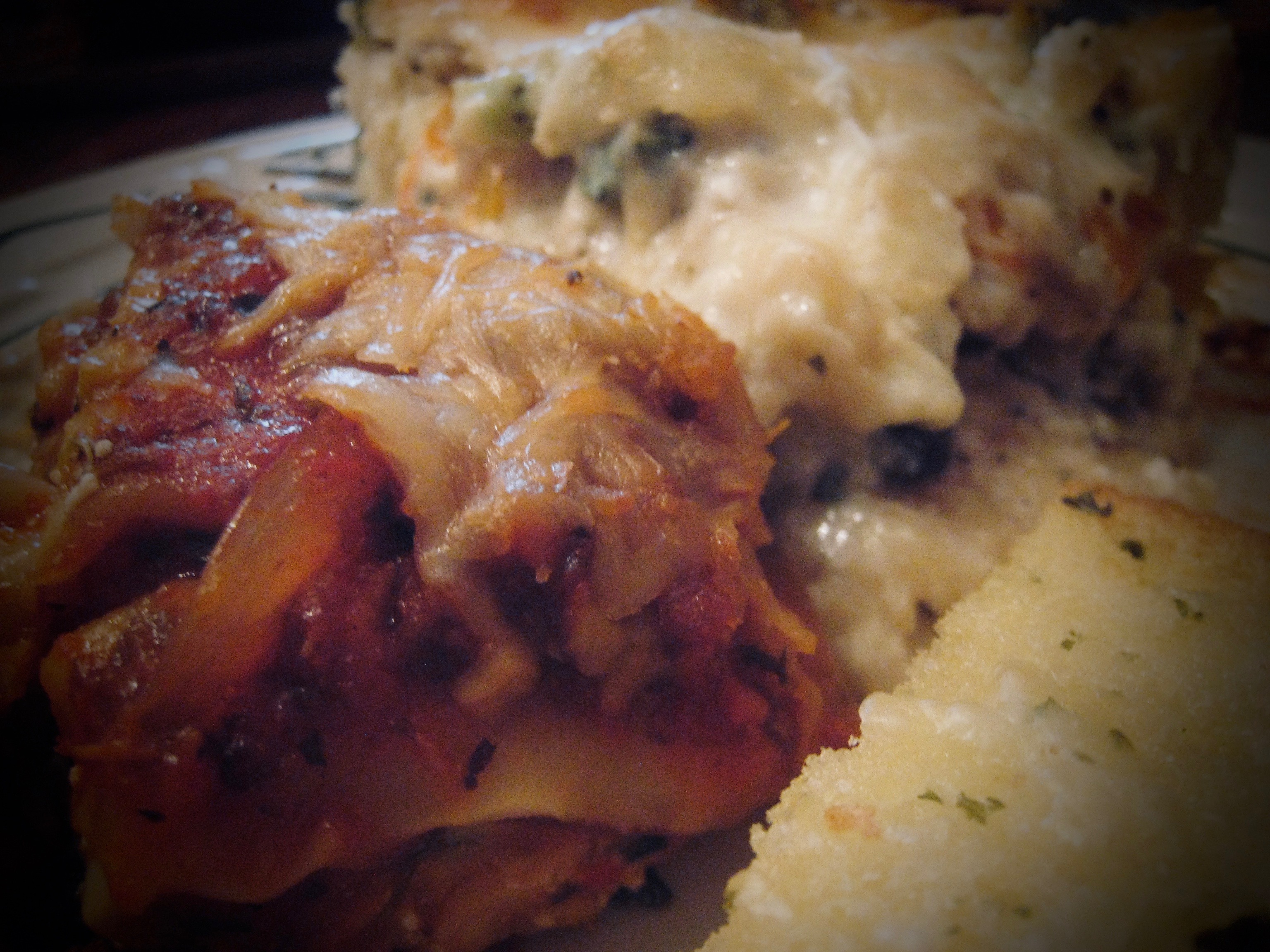 Claudia made two kinds of lasagna this week for Sunday Dinner. The first was Italian Sausage in red sauce. The second was mixed vegetables in white sauce. Both were delicious.
She also made a nice mixed greens salad and baked some garlic bread to go along. Grammy brought hot fudge pudding for dessert. Wine was Miriam Alexandra Cabernet Sauvignon from Napa County.
It was especially nice to have my son James with us this weekend. He's marvelous company. 🙂