Chicken Fried Steak (and Chicken) – Sunday Dinner 14 April 2019
It was Aunt Pat's last Sunday with us, so we fixed one of her favorites.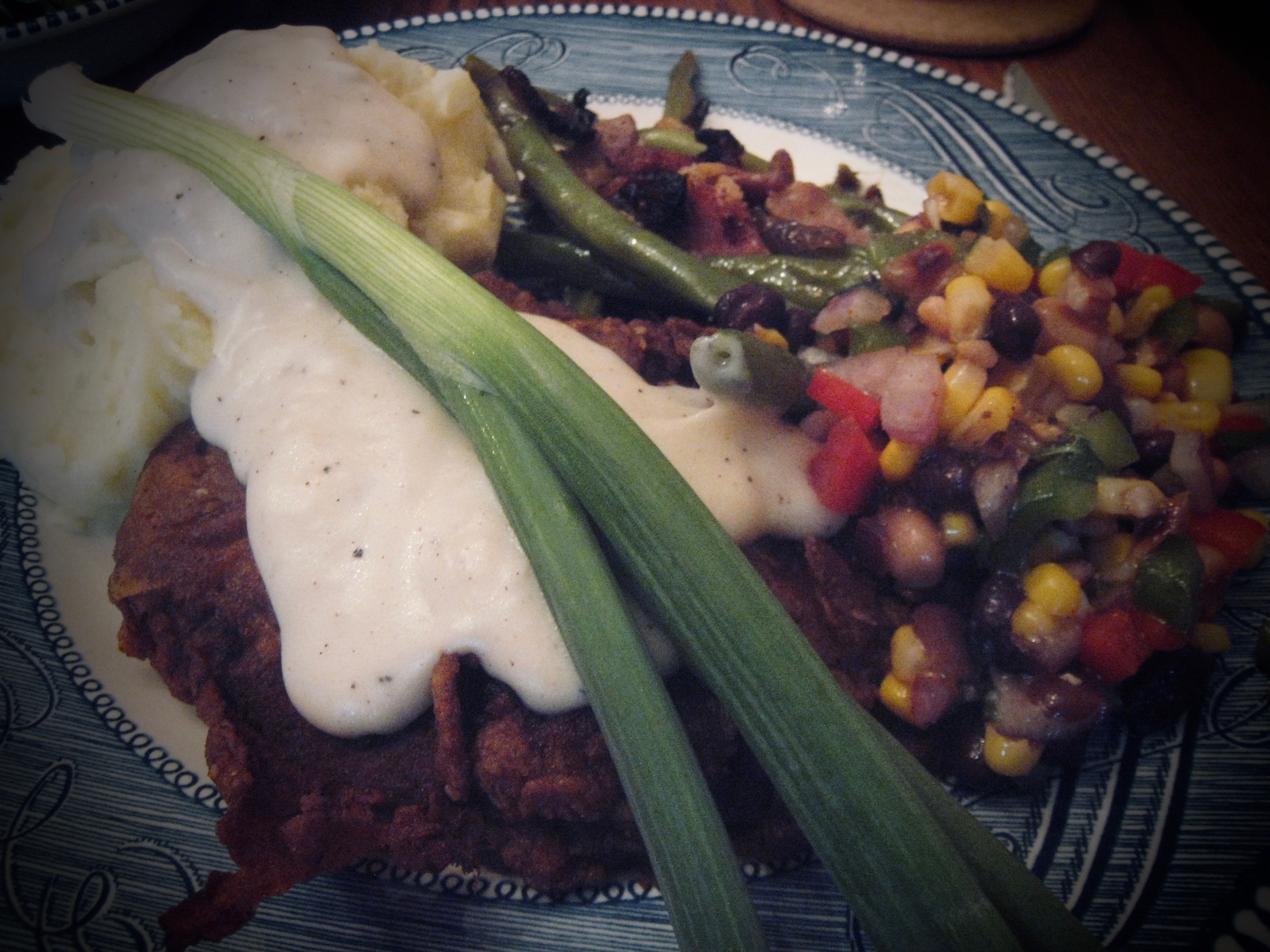 I had always been afraid of deep frying for some reason, but after a trip to Horseshoe Hill in Fort Worth last year, I had to get over my fears and learn to cook chicken fried steak. Since Claudia isn't a fan of the steak, I made breaded chicken for her once and it turned out well, and so now I usually make some of each. Aunt Pat's favorite is chicken, and she asked for this meal as her last in our home before she moves to California later this month.
The recipe is here. I used eye of round steak for mine and Cousin Joe's, and chicken breasts for the rest of the table. This batch turned out better than any I've ever made. In the past, I used a cast iron Dutch Oven on the theory that it would hold a steadier temperature, but I've had uneven results, with some cutlets burned a bit and others under done. This time I used a steel pot, and it was much easier to adjust and keep the temperature of the oil right around 350 °F.
Claudia made garlic mashed potatoes, a nice green salad and some killer green beans for sides, and I made a batch of Cowboy Caviar. Wine was a 2014 Crystal Creek Cellars Columbia Valley Riesling, which was a steal from Aldi's.
Oh, and Claudia made Lemon Lush and Chocolate Lush for dessert.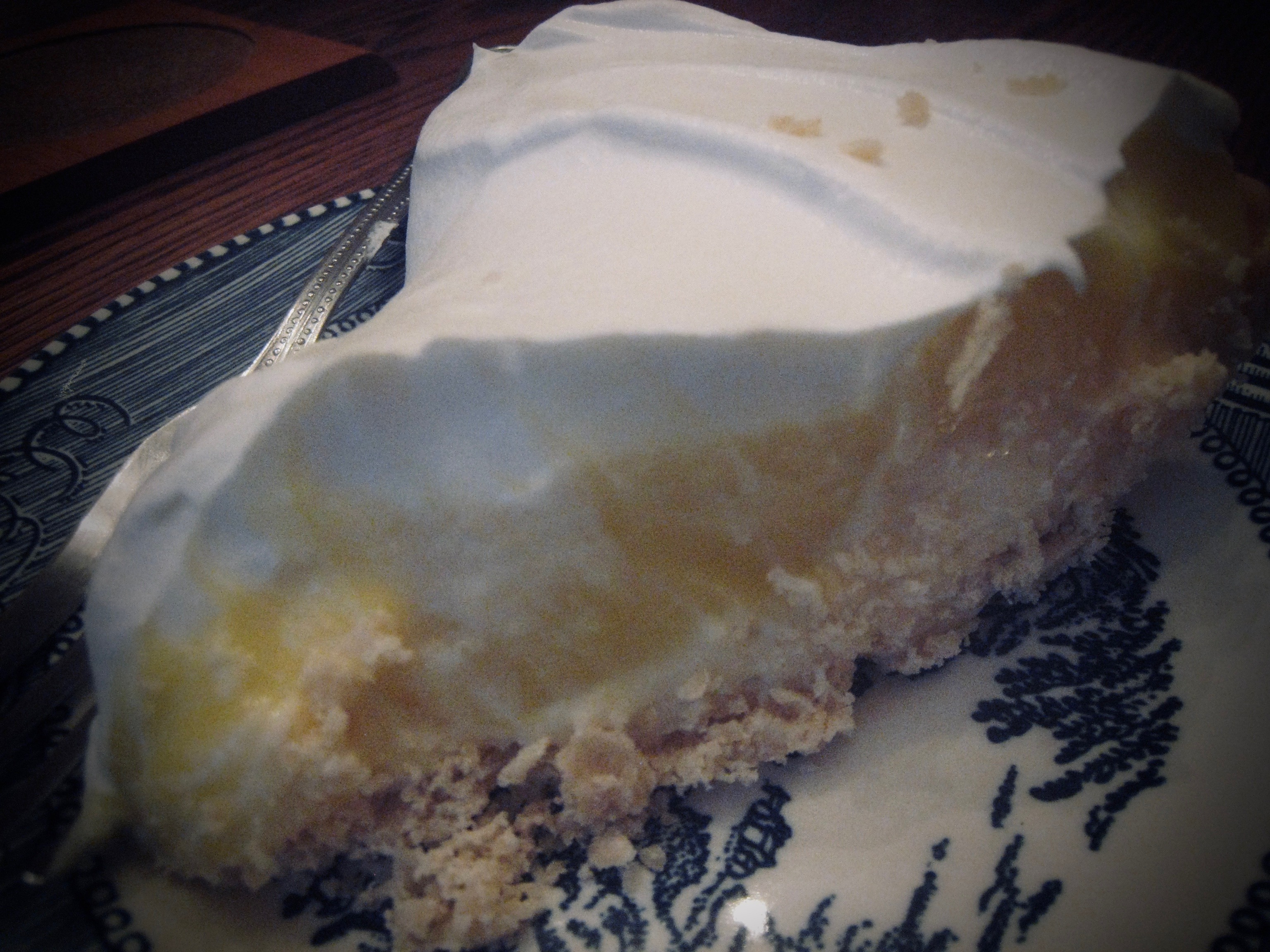 We'll be missing Aunt Pat at our Sunday Table. We're thankful for the time that we've had together these past couple of years, and send her off to her new adventures in the Golden State with our best wishes and all of our love.