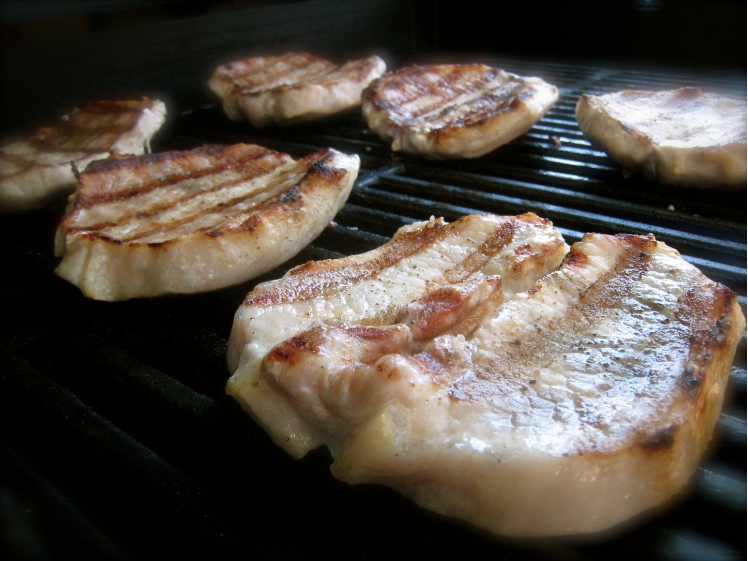 For Sunday dinner yesterday, I grilled pork chops, marinated in Jack Daniels brine and finished with Jack Daniels glaze.
It's another one of Mike Vrobel's creations. I substituted Jack for the Jim Beam in his original recipe.
We served this with Wulff Salad, mustard potato salad and a wonderful cauliflower with mustard and cheese sauce that my wife makes.
We also had a growler of Lumpy Dog Brown ale from Rock Bottom to add to the fun.