Sunday Dinner – 5 August 2018
This week we grilled a bunch of veggies and made sandwiches.
Neither of us can remember precisely when, or why, we started making this particular meal, but we know that it goes back at least a decade to when we were living in Mattoon, Illinois. It's basically a huge mess of vegetables, grilled in batches and put between bread with cheese and returned to the grill to get gooey.
We included eggplant, Portabello Mushrooms, zucchini, red and orange peppers, red onions and tomato slices. These were all seasoned with salt, pepper, garlic powder and Herbs de Provence, and grilled with liberal spritzes of olive oil. Once they were grilled, Claudia and Aunt Pat assembled them with Provolone slices between the halves of three loaves of Italian Bread, and wrapped them in aluminum foil, and then we put them back out on the Weber Genesis to warm through. Datsa Sanguige!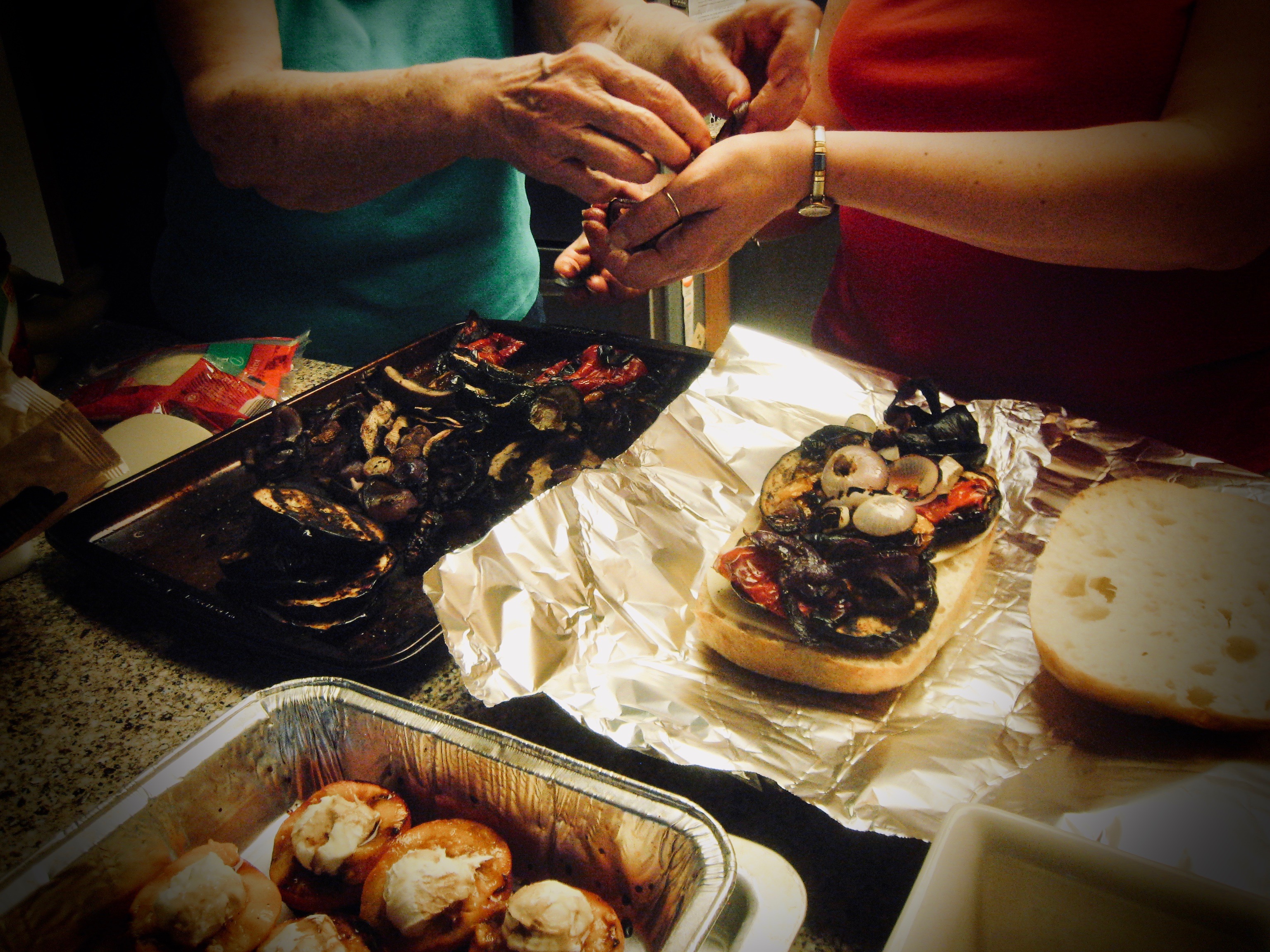 We also grilled some halved nectarines for a few minutes, then topped them with Mascarpone, Balsamic Vinegar and honey before taking them out to finish.
Aunt Pat also brought a delicious lemon meringue pie for dessert.
We served a couple of bottles of rosé (once from Lodi and one from France) with the meal. Mrs. Noe and I aren't huge fanatics for blush wines, but I do like them every now and then in hot weather (which was certainly a feature of this weekend).