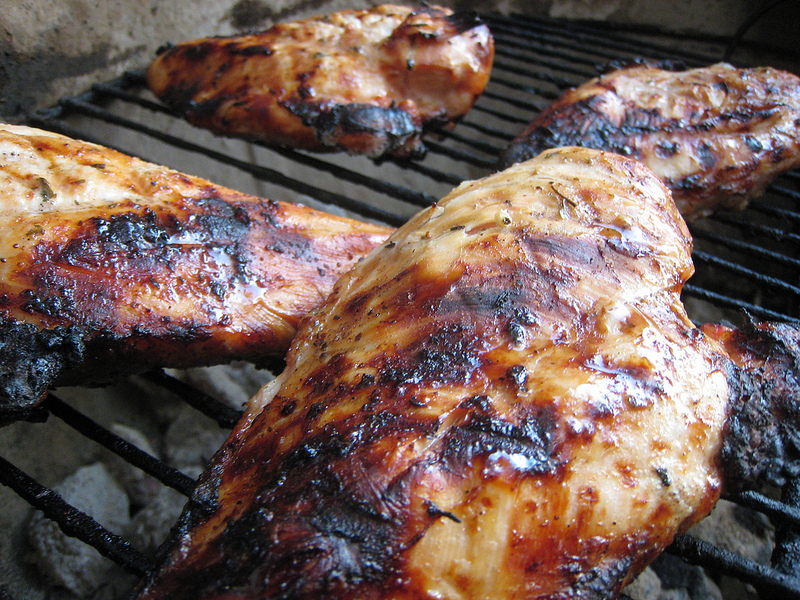 This is an incredibly simple recipe that turns out delicious, succulent chicken.
1) Soak chicken pieces in fresh lemon juice for half-an-hour or so.
2) Blot the chicken dry and marinate overnight in plain yogurt.
3) Wipe off the chicken, season lightly with salt and pepper, grill until done.
That's it.