Sunday Dinner – 26 August 2018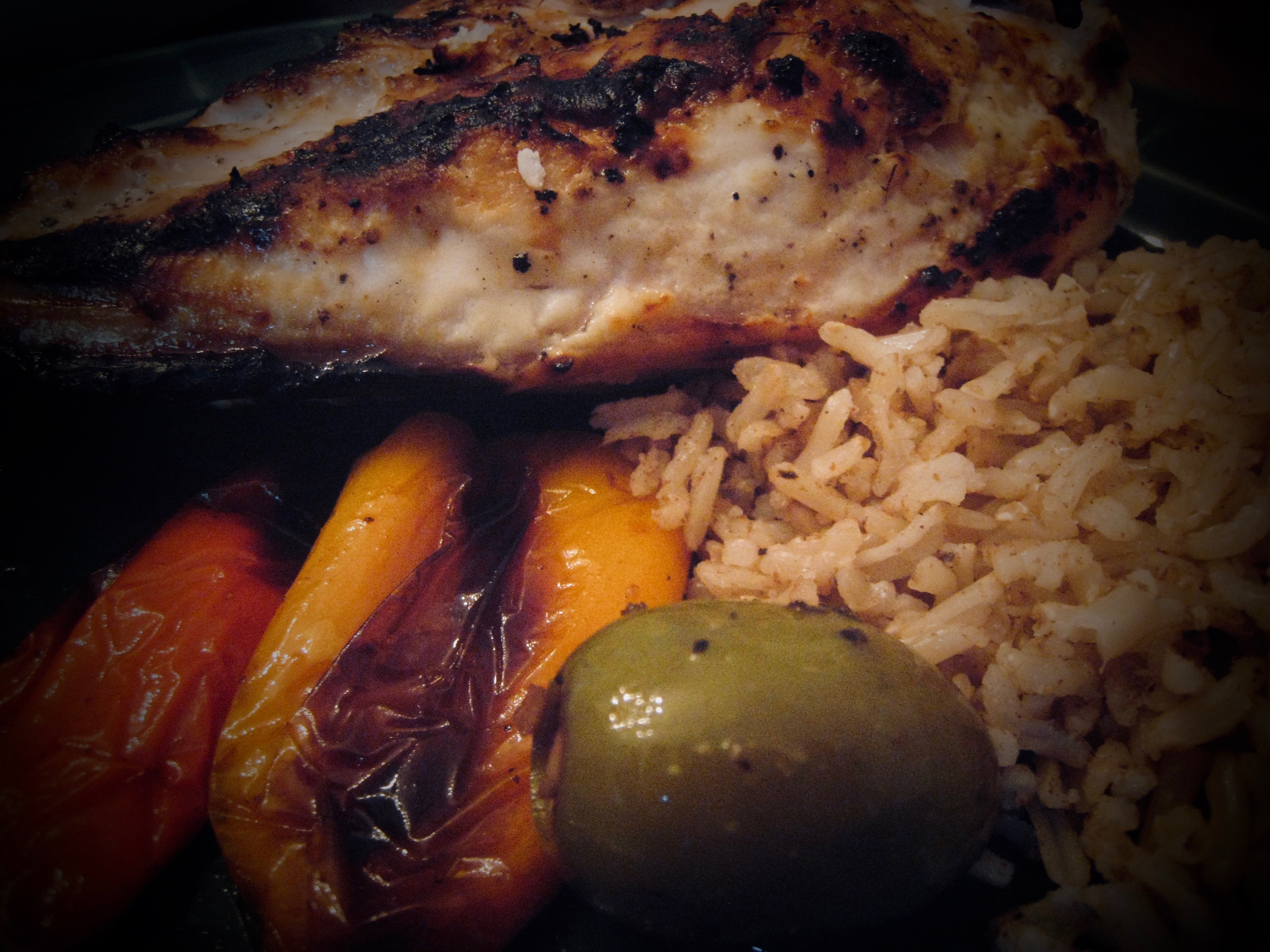 We're celebrating Aunt Pat's birthday this week, so we made barbecue chicken for Sunday Dinner. Last weekend I told her the story of our Farsi Chicken recipe, so Claudia and I decided to go with that. Luckily this time I was vigilant, and didn't burn it to a crisp.
Claudia made Basmati rice with Garam Masala, and we also grilled some peppers as a side. I made two of our favorite Wisconsin Supper Club appetizers, marinated olives and marinated mushrooms, and also churned up some lemon custard ice cream for dessert. The wine was an exceptional 2010 Côtes du Rhône.
Everything turned out just about right.