Sunday Dinner – 9 September 2018
This was one of the first things that I learned to cook well, and remains a favorite after decades.
It starts with a sauté of onions and garlic, which goes into the crock with kidney beans, pintos, black beans, diced tomatoes, some picante sauce, cocoa powder, liquid smoke, S&P, a bottle of beer and a package of Chili Man seasoning. Usually I add a couple of dried whole cayennes, but we've finally run out of the ones we'd grown and dried years ago. I started this on low at 8 PM Saturday night. This morning I cut up a couple of green peppers to add, checked seasonings, and added a little more ground black pepper and some kosher salt. At the very end, I added a handful of rolled oats.
I used to make cornbread from a Miracle Maize mix, but nowadays I mix it up from scratch – 1 1/4 cups of cornmeal, 3/4 cup of flour, 2 T sugar, 2 t baking powder, and 1 t coarse salt for the dry ingredients, then 1 1/4 cup of milk, 1 egg and half a stick of melted butter for the wet. Half an hour in the oven at 375 does the trick.
We served this with chopped avocado, shredded cheese and sour cream. I put Cholula sauce in my bowl. Grampy always has a little maple syrup on his cornbread on the side. The ladies opted for no wine this week. I opened a bottle of Shiner Bock for me, and a can of Busch NA for Grampy (which seemed to agree with him).
Grammy brought an incredible triple berry pie for dessert.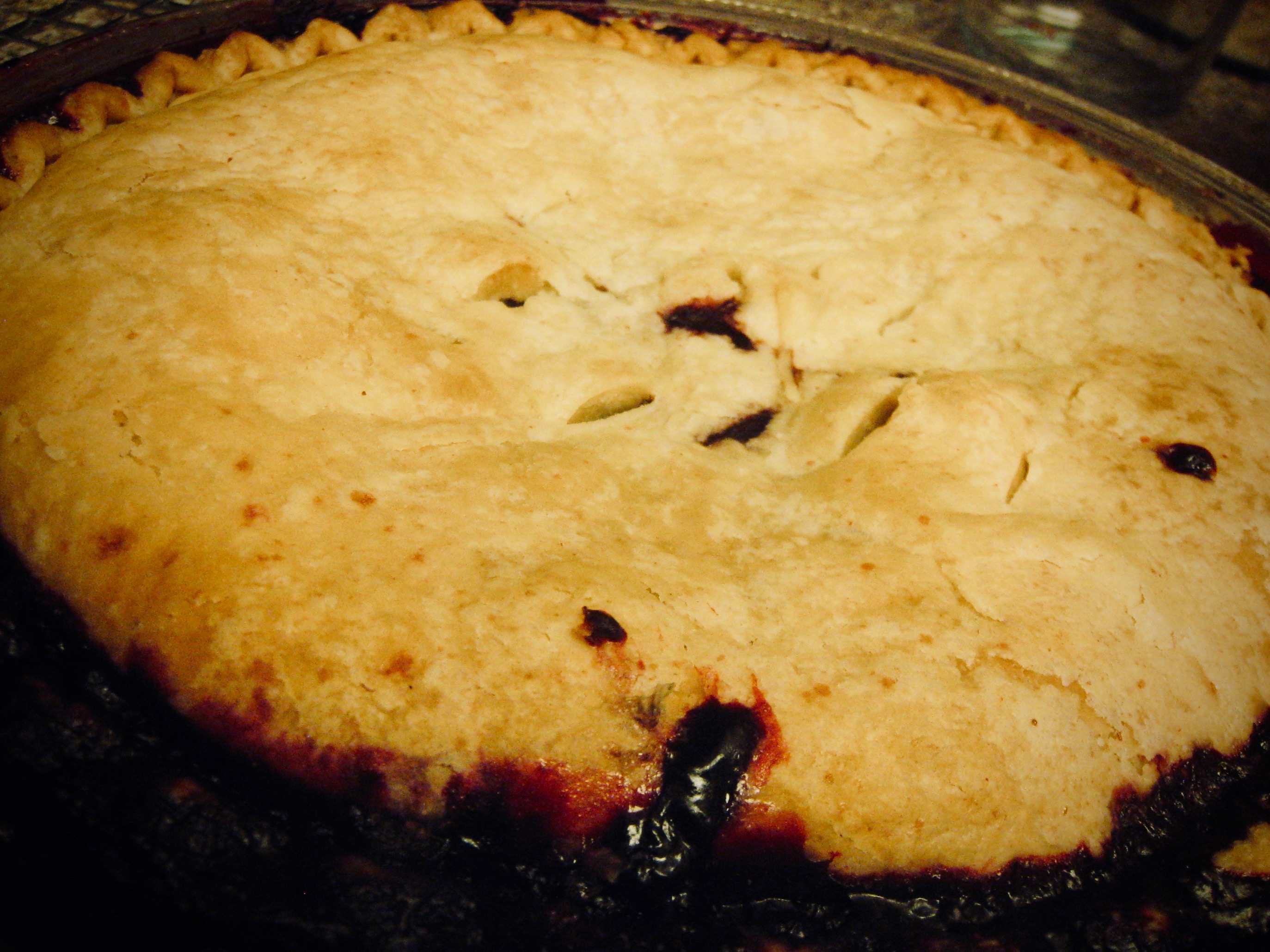 We missed Aunt Pat this week as she had other family obligations.
I'm looking forward to chili cheeseburgers for supper one night this week.