Sunday Dinner – 27 January 2019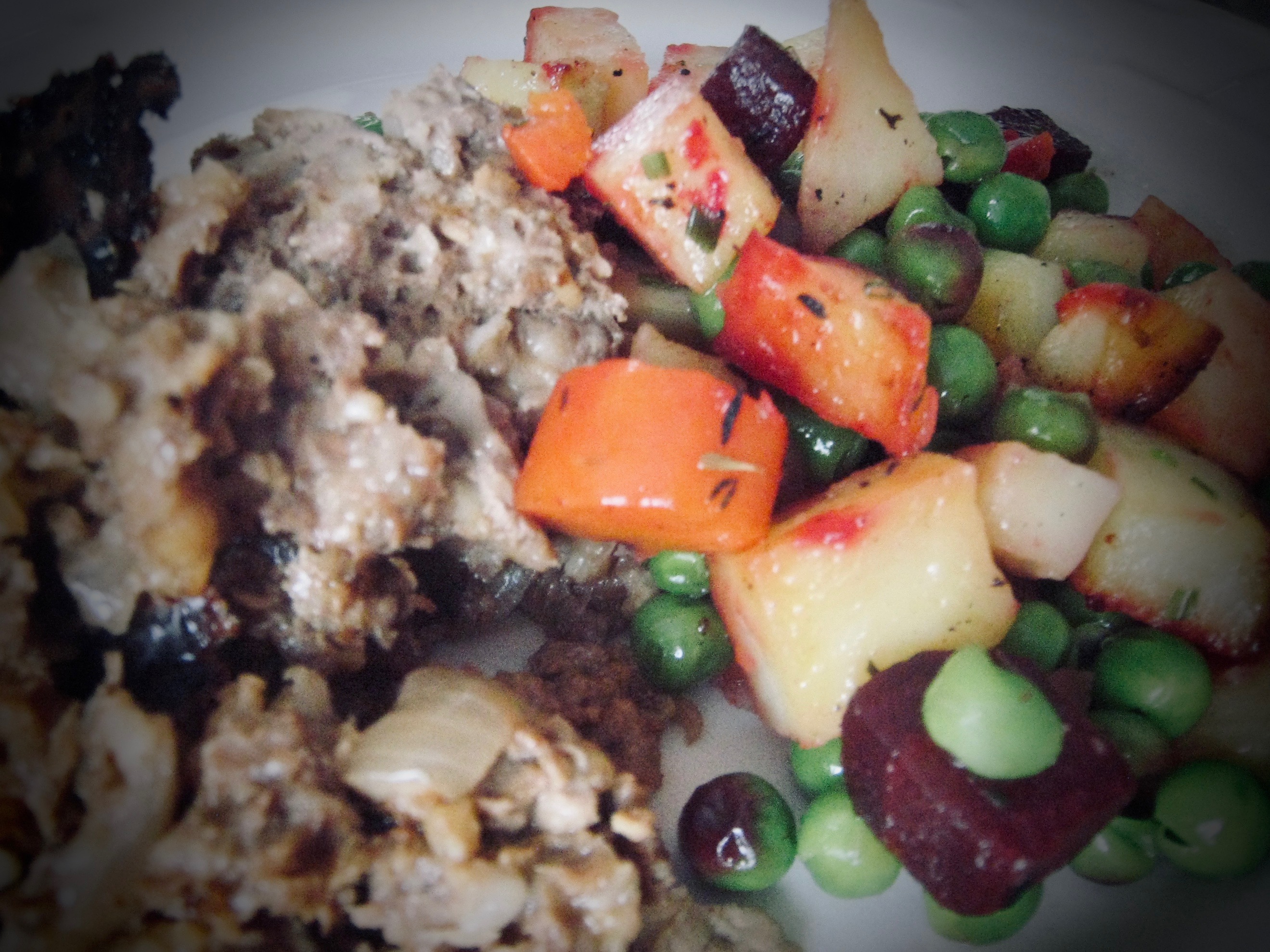 This week was our annual Burns Night celebration for Sunday Dinner.
It was some time in the 1980s that I first got interested in "the Great Chieftain o' the Puddin-race." There was a cooking show on Public Television called "The Frugal Gourmet" and the chef, Jeff Smith, made something approaching haggis in a coffee can instead of a sheep's stomach. I didn't ever attempt his recipe, but at some point in the last decade or so I found this recipe for crockpot faux haggis which uses ground beef and lamb instead of offal, and decided to try it. It's essentially a meatloaf with haggis-like seasonings. We loved the taste and the aroma while it's cooking, so it has since become an annual tradition. We make it as close to Burns Night (January 25th) as we can, and have added some other recipes to the mix over the years, including cock-a-leekie soup, roasted root vegetables and our version of cranachan.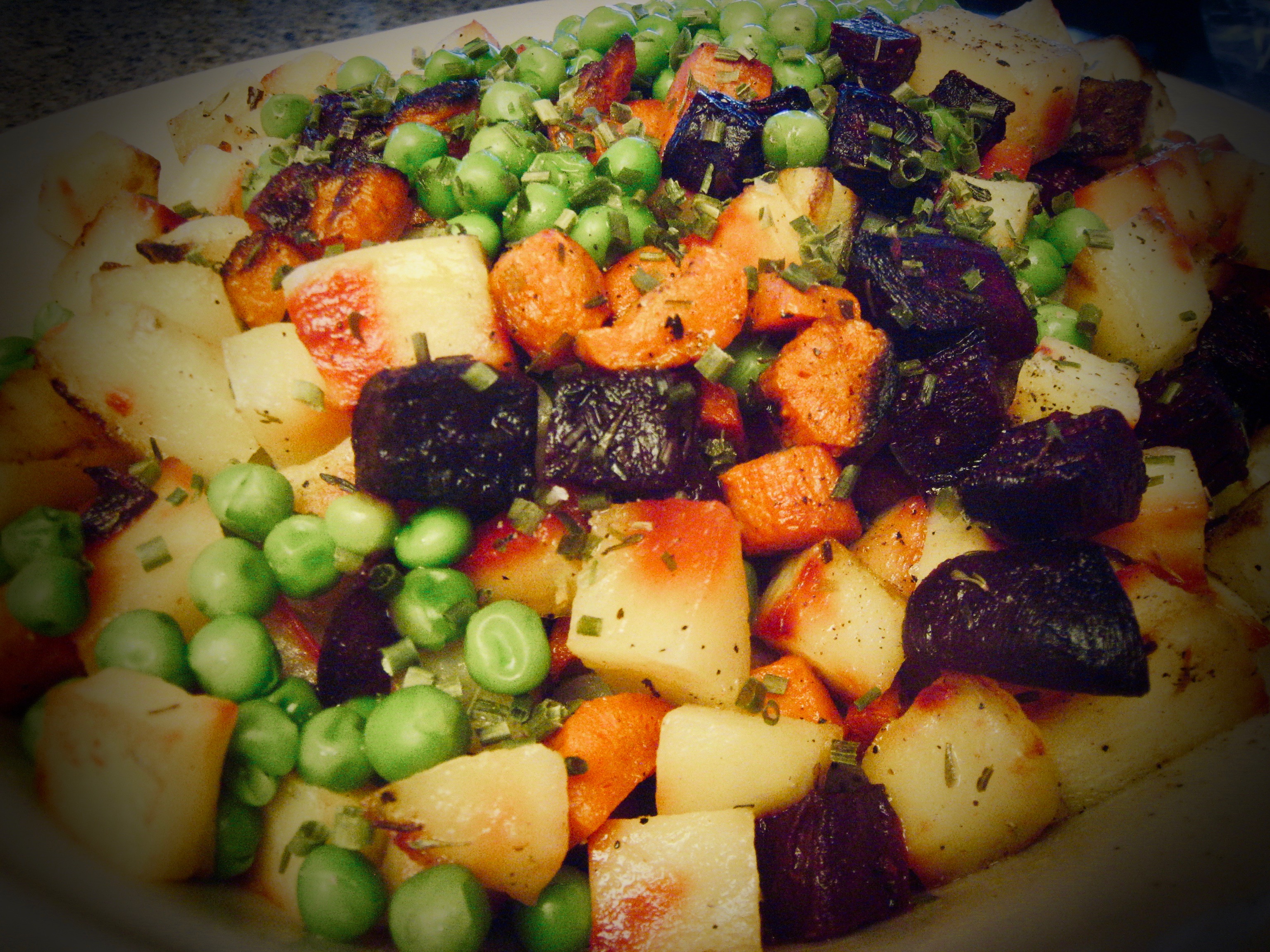 The roasted vegetables are cubes of potato, carrot and beets. I toss them with oil, thyme, salt and pepper, and then par cook them in the microwave for 5 minutes before placing them on a baking sheet and roasting at 400 °F for about half an hour. The cooked peas are added to the bowl with the veggies when they come out of the oven, and we sprinkle on a little chopped chives. I used to make the more traditional "tatties and neeps" but these were a hit around the table, and preparation is a cinch, so I think we'll keep them.
I adapted Bonny Wolf's chicken soup recipe for the crock pot for the first course.
Wine was Matt Parish's 2016 Napa Cabernet Sauvignon, and it paired very nicely.
Dessert was a take on cranachan, with a mix of Greek yoghurt, Dewar's Scotch, honey and oat granola layered with raspberries.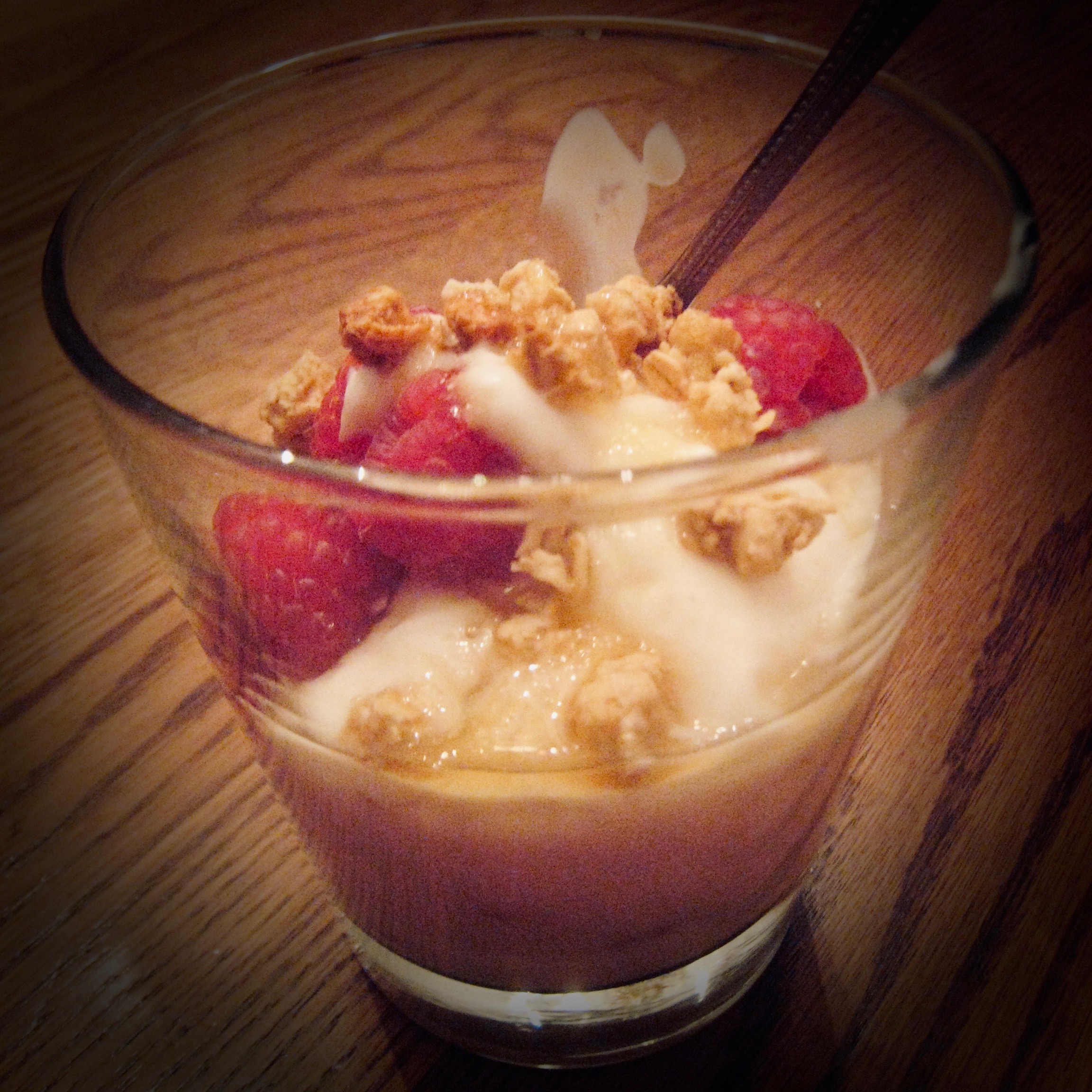 We proceeded the meal with Burns' Selkirk Grace.
Some hae meat and canna eat,
And some wad eat that want it,
But we hae meat and we can eat,
Sae let the Lord be Thankit!